PUBLISHING NEWS
The publisher selected our Cover Graphic.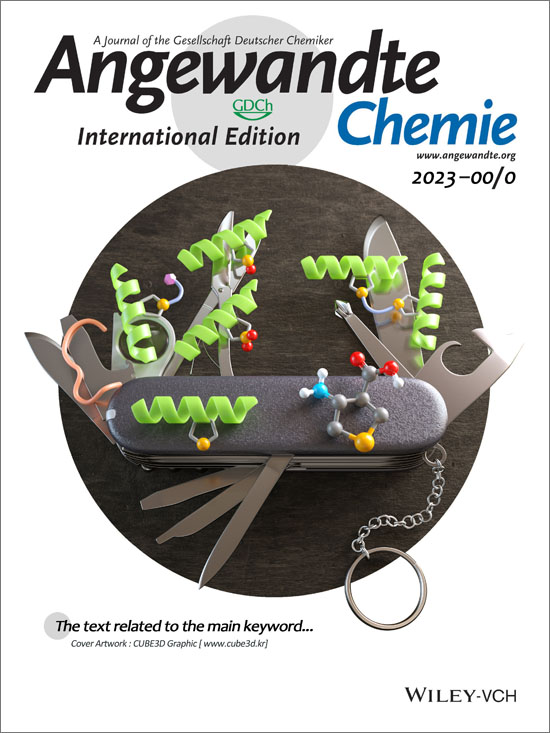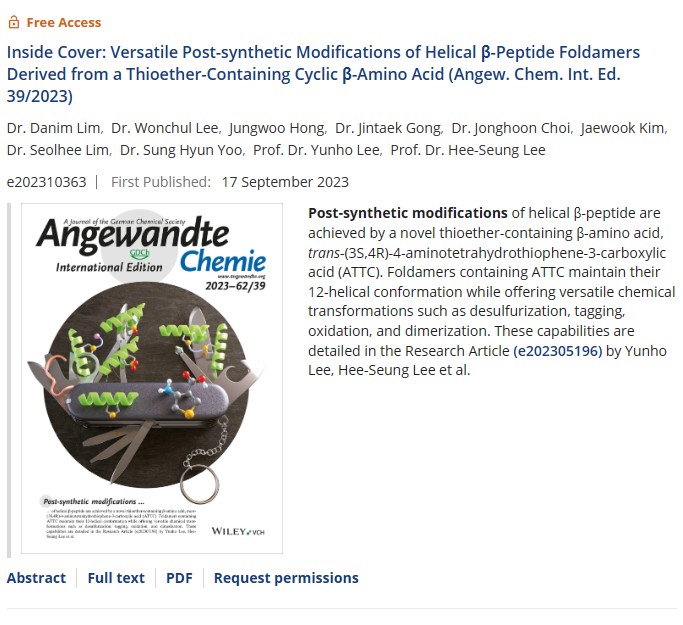 Angewandte Chemie_ Inside Cover
Volume 62, Issue 39
September 25, 2023
Versatile Post-synthetic Modifications of Helical β-Peptide Foldamers Derived from a
Thioether-Containing Cyclic β-Amino Acid
(Angew. Chem. Int. Ed. 39/2023)
Dr. Danim Lim, Dr. Wonchul Lee, Jungwoo Hong, Dr. Jintaek Gong, Dr. Jonghoon Choi, Jaewook Kim,
Dr. Seolhee Lim, Dr. Sung Hyun Yoo, Prof. Dr. Yunho Lee, Prof. Dr. Hee-Seung Lee
e202310363 First Published: 17 September 2023
https://onlinelibrary.wiley.com/doi/10.1002/anie.202310363
Image created by Younghee Lee / CUBE3D Graphic.