PUBLISHING NEWS
The publisher selected our Cover Graphic.
Wiley_ADVANCED SENSOR RESEARCH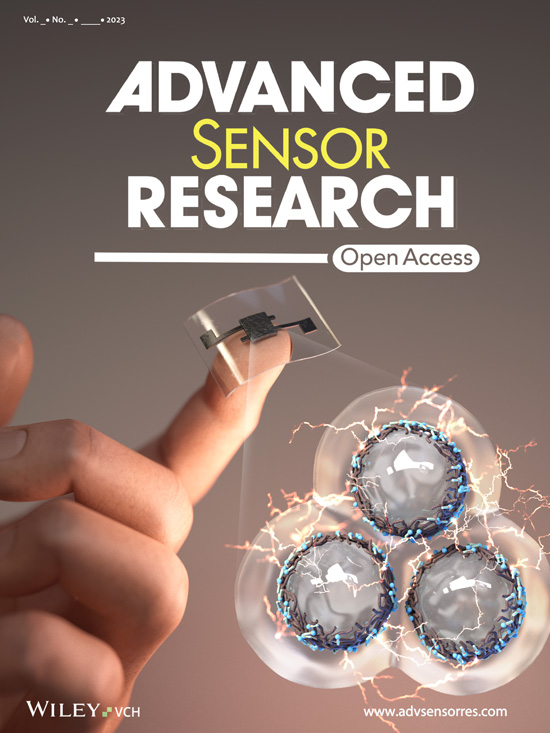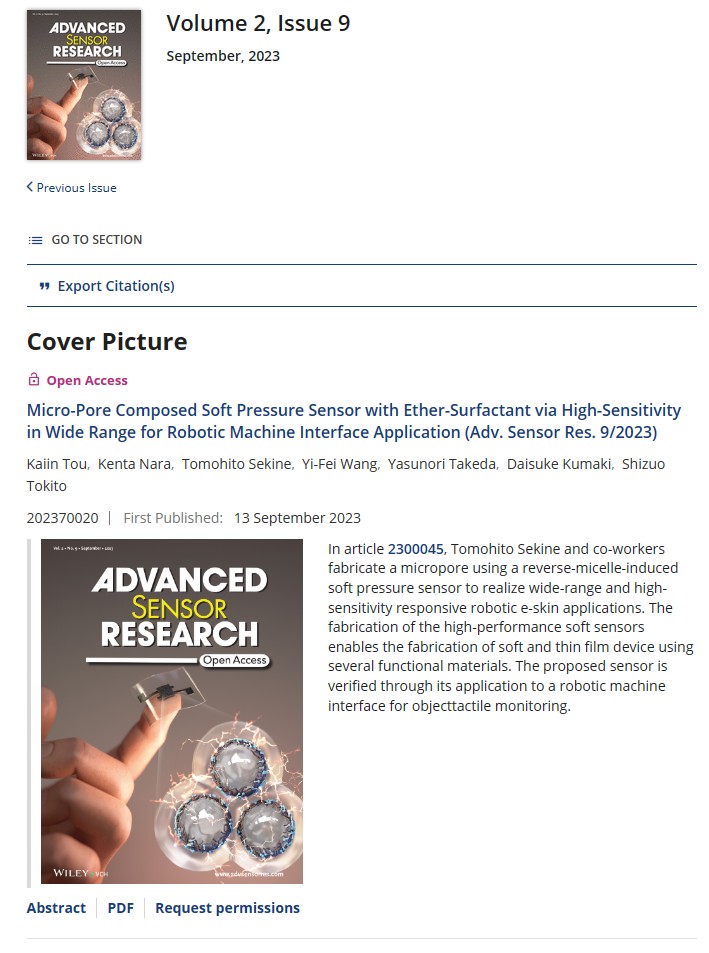 ADVANCED SENSOR RESEARCH _ Front Cover
Volume 2, Issue 9
September, 2023
Micro-Pore Composed Soft Pressure Sensor with Ether-Surfactant via High-Sensitivity in
Wide Range for Robotic Machine Interface Application
(Adv. Sensor Res. 9/2023)
Kaiin Tou, Kenta Nara, Tomohito Sekine, Yi-Fei Wang, Yasunori Takeda, Daisuke Kumaki, Shizuo Tokito
202370020 First Published: 13 September 2023

https://onlinelibrary.wiley.com/toc/27511219/2023/2/9
Image created by Younghee Lee / CUBE3D Graphic.