PUBLISHING NEWS
The publisher selected our Cover Graphic.
Wiley_ADVANCED HEALTHCARE MATERIALS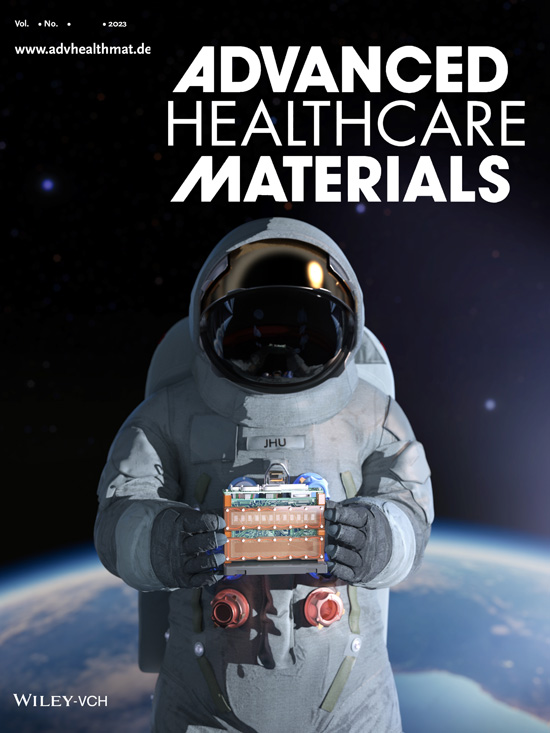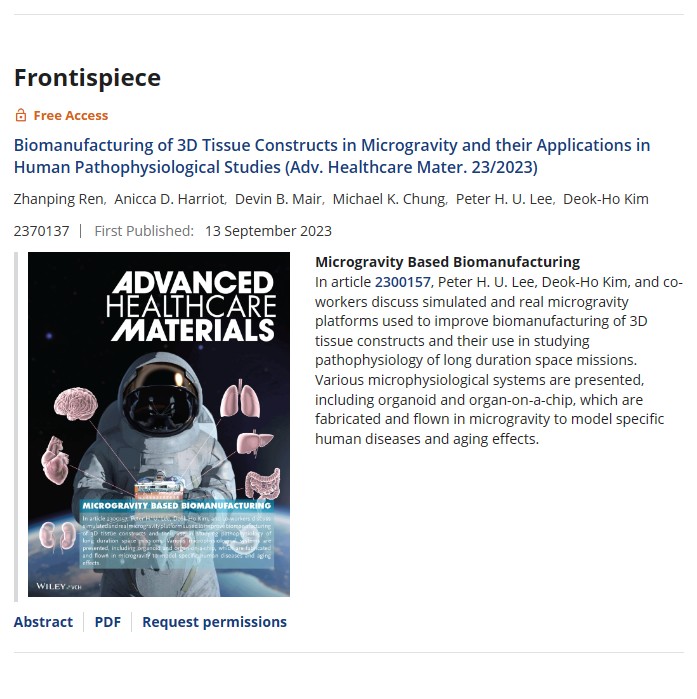 ADVANCED HEALTHCARE MATERIALS _ Frontispiece
Biomanufacturing of 3D Tissue Constructs in Microgravity and their Applications in Human Pathophysiological Studies
(Adv. Healthcare Mater. 23/2023)
Zhanping Ren, Anicca D. Harriot, Devin B. Mair, Michael K. Chung, Peter H. U. Lee, Deok-Ho Kim
2370137 First Published: 13 September 2023

https://onlinelibrary.wiley.com/doi/10.1002/adhm.202370137
Image created by Younghee Lee / CUBE3D Graphic.