PUBLISHING NEWS
The publisher selected our Cover Graphic.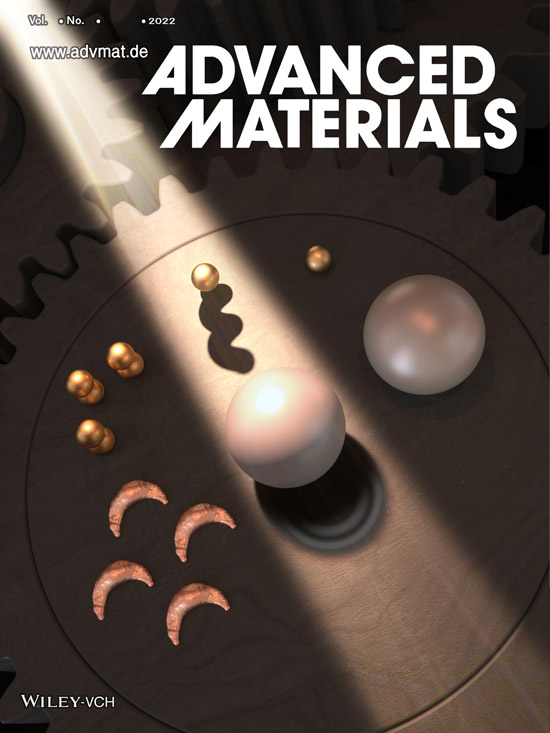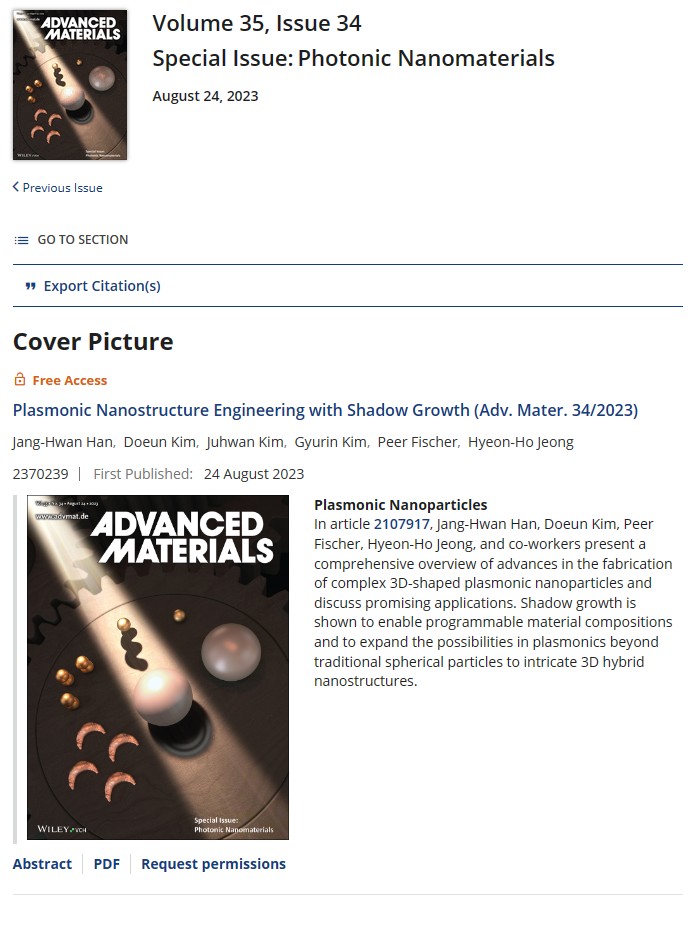 ADVANCED MATERIALS _ Front Cover
Volume 35, Issue 34
Special Issue:Photonic Nanomaterials
August 24, 2023
Plasmonic Nanostructure Engineering with Shadow Growth
(Adv. Mater. 34/2023)
Jang-Hwan Han, Doeun Kim, Juhwan Kim, Gyurin Kim, Peer Fischer, Hyeon-Ho Jeong
2370239 First Published: 24 August 2023
https://onlinelibrary.wiley.com/toc/15214095/2023/35/34
Image created by Younghee Lee / CUBE3D Graphic.