PUBLISHING NEWS
The publisher selected our Cover Graphic.
Wiley_ADVANCED ENERGY MATERIALS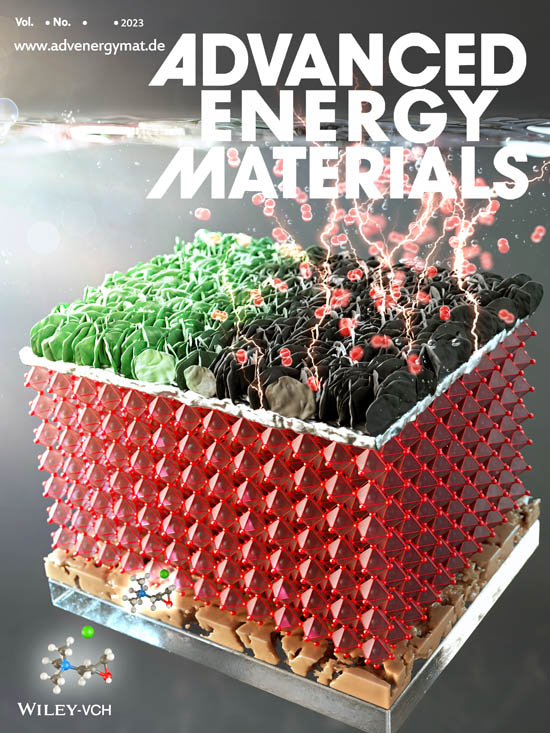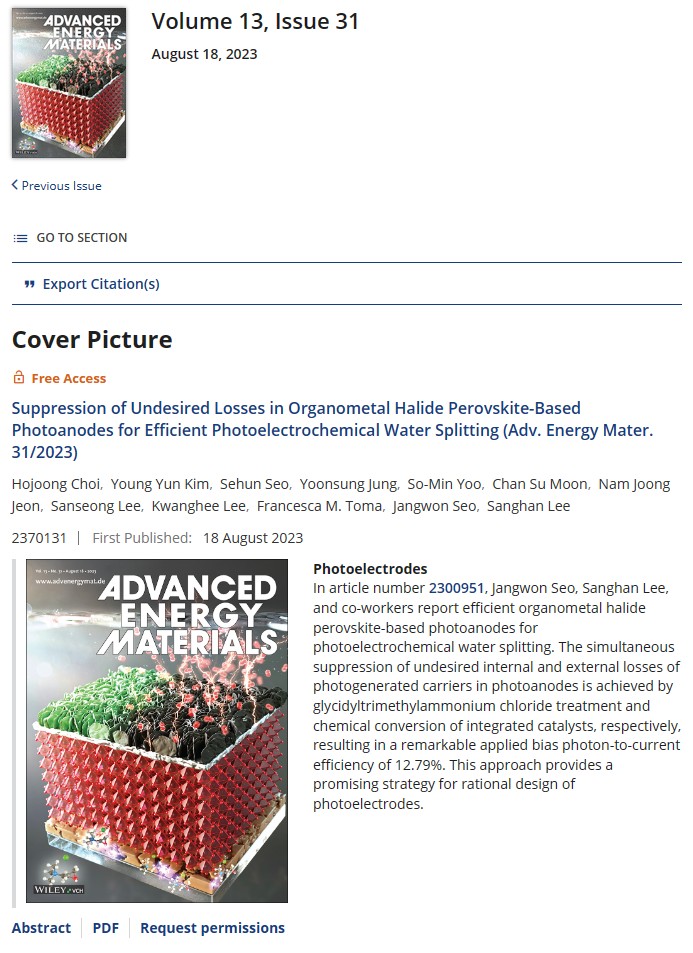 ADVANCED ENERGY MATERIALS _ Front Cover
Volume 13, Issue 31
August 18, 2023
Suppression of Undesired Losses in Organometal Halide Perovskite-Based Photoanodes for
Efficient Photoelectrochemical Water Splitting
(Adv. Energy Mater. 31/2023)
Hojoong Choi, Young Yun Kim, Sehun Seo, Yoonsung Jung, So-Min Yoo, Chan Su Moon,
Nam Joong Jeon, Sanseong Lee, Kwanghee Lee, Francesca M. Toma, Jangwon Seo, Sanghan Lee
2370131 First Published: 18 August 2023
https://onlinelibrary.wiley.com/toc/16146840/2023/13/31
Image created by Younghee Lee / CUBE3D Graphic.