PUBLISHING NEWS
The publisher selected our Cover Graphic.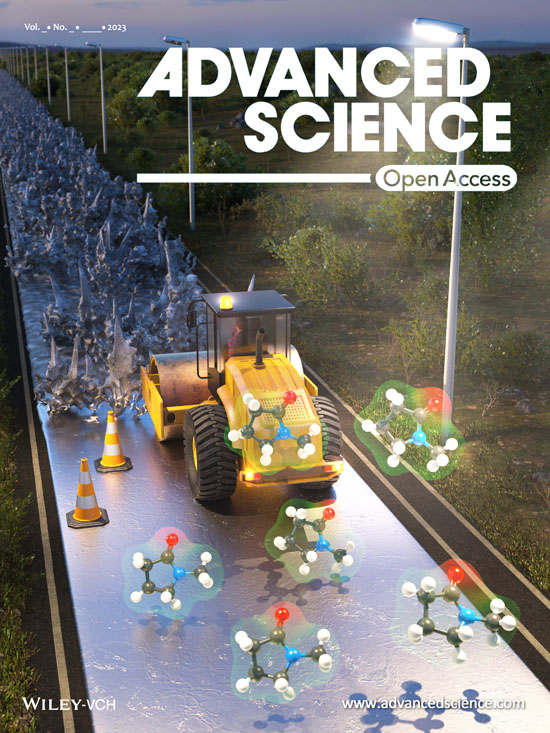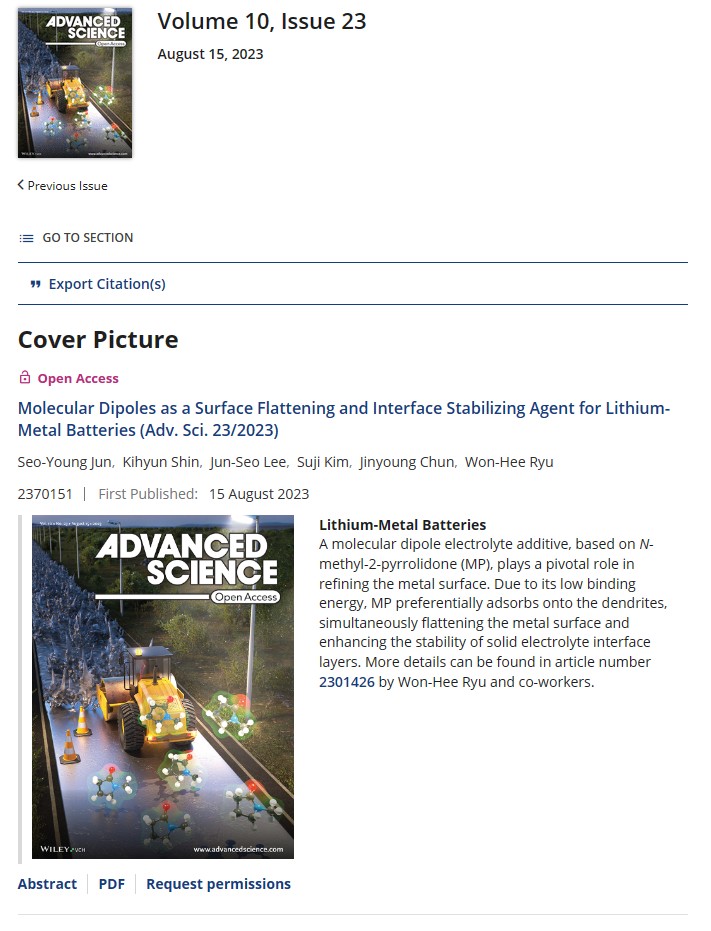 ADVANCED SCIENCE _ Front Cover
Volume 10, Issue 23
August 15, 2023
Molecular Dipoles as a Surface Flattening and Interface Stabilizing Agent for Lithium-Metal Batteries
(Adv. Sci. 23/2023)
Seo-Young Jun, Kihyun Shin, Jun-Seo Lee, Suji Kim, Jinyoung Chun, Won-Hee Ryu
2370151 First Published: 15 August 2023

https://onlinelibrary.wiley.com/toc/21983844/2023/10/23

Image created by Younghee Lee / CUBE3D Graphic.