PUBLISHING NEWS
The publisher selected our Cover Graphic.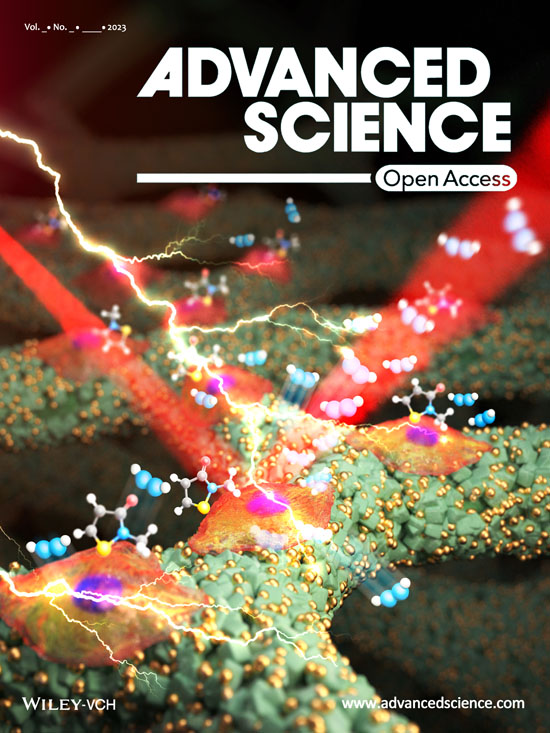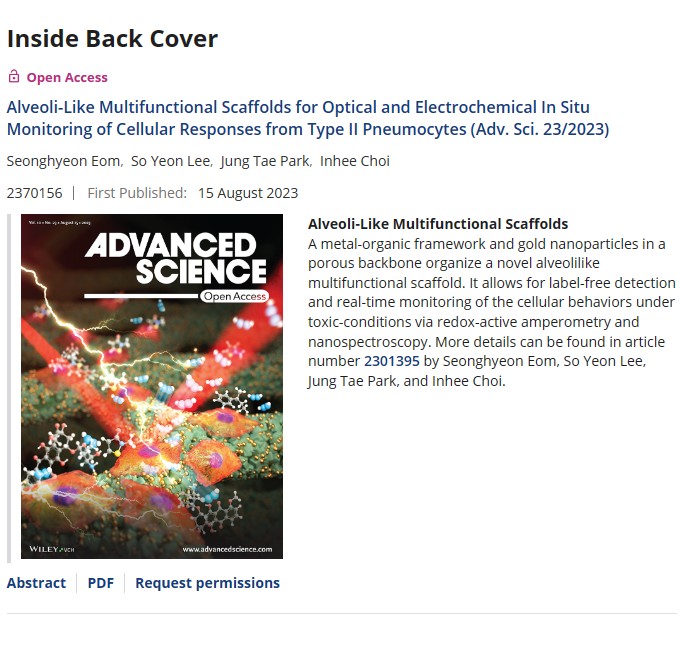 ADVANCED SCIENCE _ Inside Back Cover
Volume 10, Issue 23
August 15, 2023
Alveoli-Like Multifunctional Scaffolds for Optical and Electrochemical In
Situ Monitoring of Cellular Responses from Type II Pneumocytes
(Adv. Sci. 23/2023)
Seonghyeon Eom, So Yeon Lee, Jung Tae Park, Inhee Choi
2370156 First Published: 15 August 2023

https://onlinelibrary.wiley.com/doi/10.1002/advs.202370156

Image created by Younghee Lee / CUBE3D Graphic.