PUBLISHING NEWS
The publisher selected our Cover Graphic.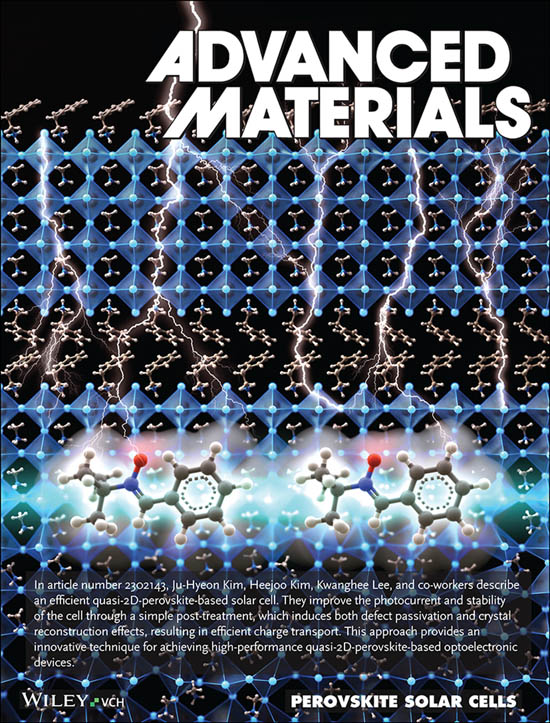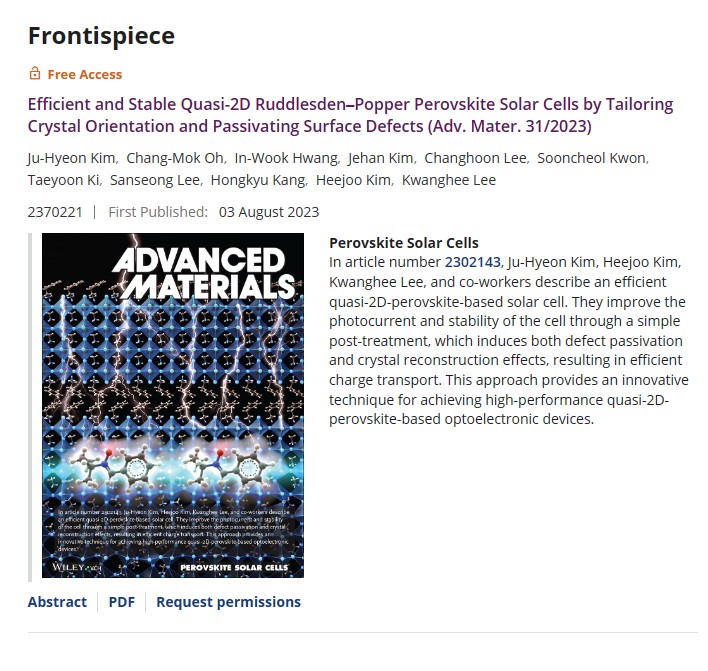 ADVANCED MATERIALS _ Frontispiece
Volume 35, Issue 31
August 3, 2023
Efficient and Stable Quasi-2D Ruddlesden–Popper Perovskite Solar Cells by
Tailoring Crystal Orientation and Passivating Surface Defects
(Adv. Mater. 31/2023)
Ju-Hyeon Kim, Chang-Mok Oh, In-Wook Hwang, Jehan Kim, Changhoon Lee, Sooncheol Kwon,
Taeyoon Ki, Sanseong Lee, Hongkyu Kang, Heejoo Kim, Kwanghee Lee
2370221 First Published: 03 August 2023
https://onlinelibrary.wiley.com/doi/10.1002/adma.202370221
Image created by Younghee Lee / CUBE3D Graphic.