PUBLISHING NEWS
The publisher selected our Cover Graphic.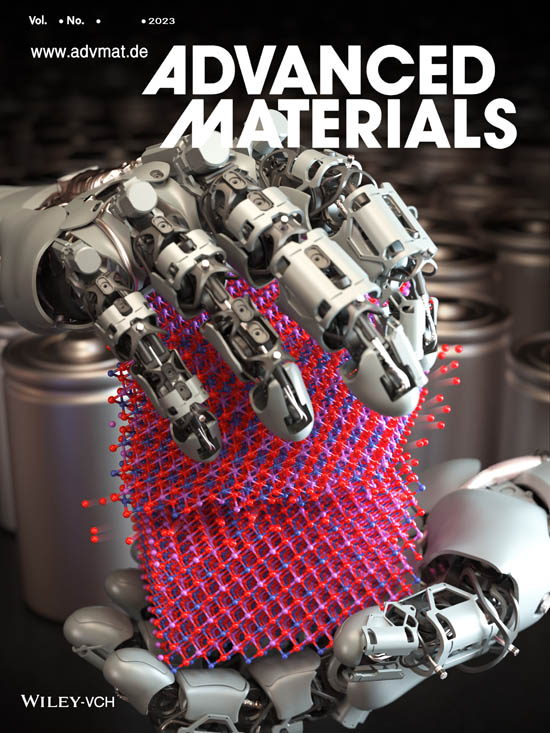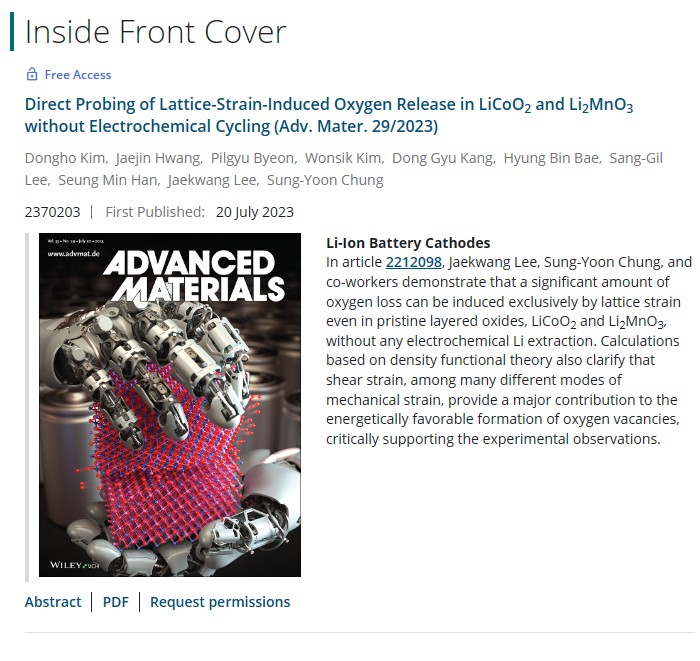 ADVANCED MATERIALS _ Inside Front Cover
Volume 35, Issue 29
July 20, 2023
Direct Probing of Lattice-Strain-Induced Oxygen Release in
LiCoO2 and Li2MnO3 without Electrochemical Cycling
(Adv. Mater. 29/2023)
Dongho Kim, Jaejin Hwang, Pilgyu Byeon, Wonsik Kim, Dong Gyu Kang, Hyung Bin Bae,
Sang-Gil Lee, Seung Min Han, Jaekwang Lee, Sung-Yoon Chung
2370203 First Published: 20 July 2023
https://onlinelibrary.wiley.com/doi/10.1002/adma.202370203
Image created by Younghee Lee / CUBE3D Graphic.