PUBLISHING NEWS
The publisher selected our Cover Graphic.
Wiley_ADVANCED ENERGY MATERIALS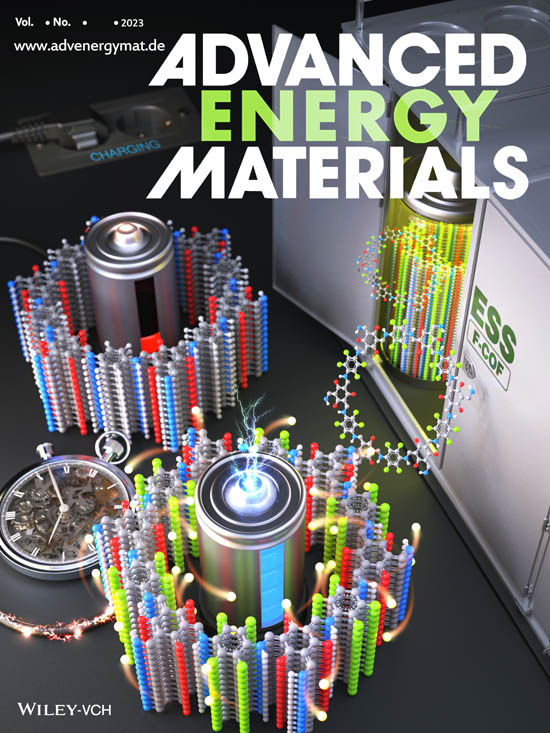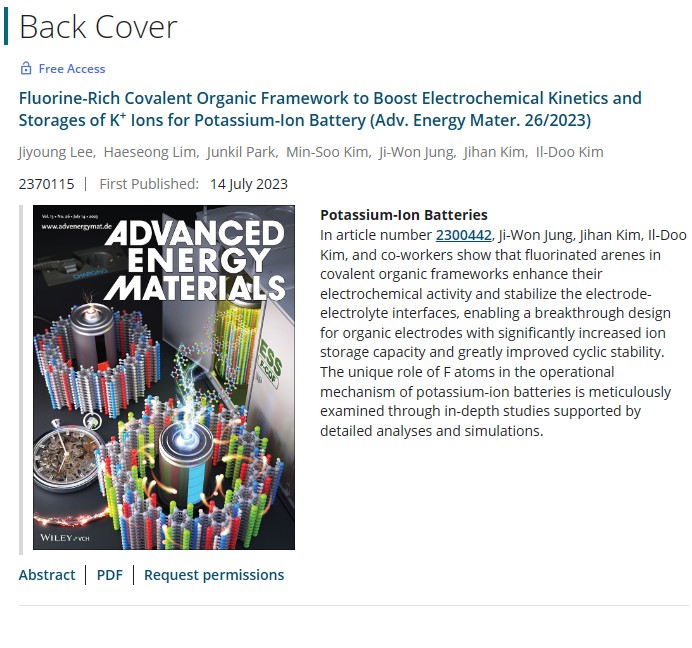 ADVANCED ENERGY MATERIALS _ Back Cover
Volume 13, Issue 26
July 14, 2023
Fluorine-Rich Covalent Organic Framework to Boost Electrochemical Kinetics and
Storages of K+ Ions for Potassium-Ion Battery
(Adv. Energy Mater. 26/2023)
Jiyoung Lee, Haeseong Lim, Junkil Park, Min-Soo Kim, Ji-Won Jung, Jihan Kim, Il-Doo Kim
2370115 First Published: 14 July 2023
https://onlinelibrary.wiley.com/doi/10.1002/aenm.202370115
Image created by Younghee Lee / CUBE3D Graphic.