PUBLISHING NEWS
The publisher selected our Cover Graphic.
Wiley_ADVANCED FUNCTIONAL MATERIALS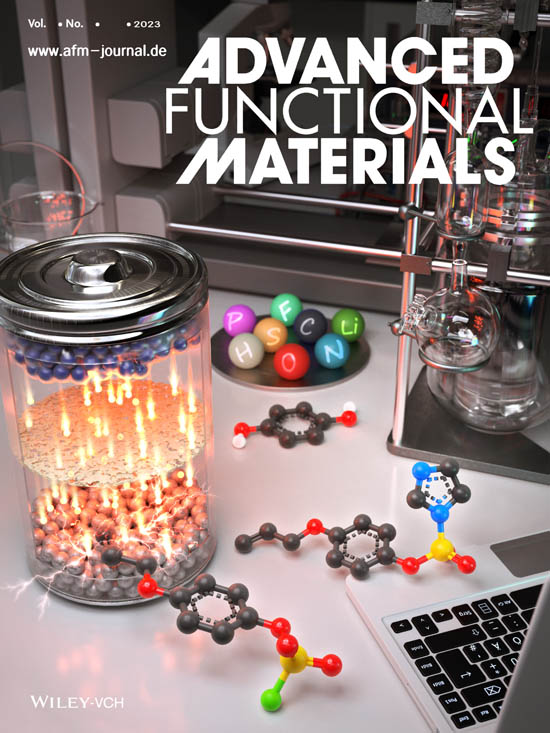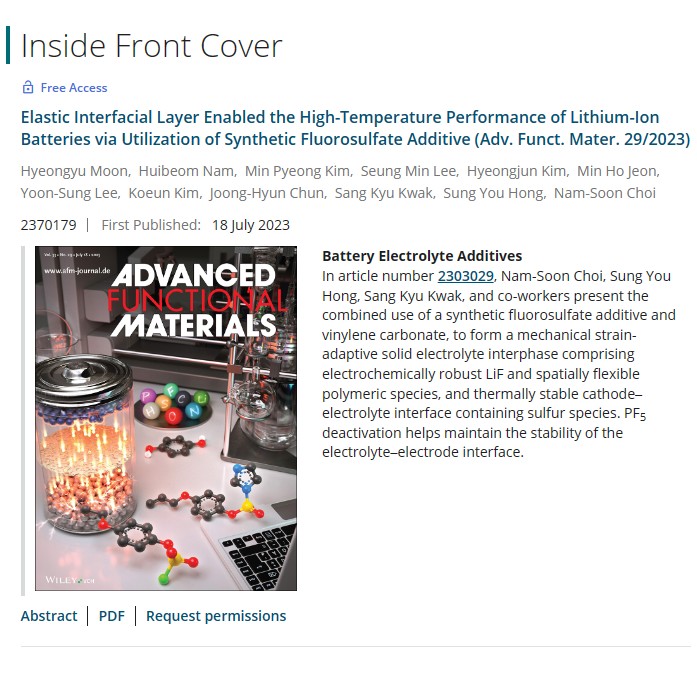 ADVANCED FUNCTIONAL MATERIALS _ Inside Front Cover
Volume 33, Issue 29
July 18, 2023
Elastic Interfacial Layer Enabled the High-Temperature Performance of
Lithium-Ion Batteries via Utilization of Synthetic Fluorosulfate Additive
(Adv. Funct. Mater. 29/2023)
Hyeongyu Moon, Huibeom Nam, Min Pyeong Kim, Seung Min Lee, Hyeongjun Kim, Min Ho Jeon,
Yoon-Sung Lee, Koeun Kim, Joong-Hyun Chun, Sang Kyu Kwak, Sung You Hong, Nam-Soon Choi
2370179 First Published: 18 July 2023
https://onlinelibrary.wiley.com/doi/10.1002/adfm.202370179

Image created by Younghee Lee / CUBE3D Graphic.