PUBLISHING NEWS
The publisher selected our Cover Graphic.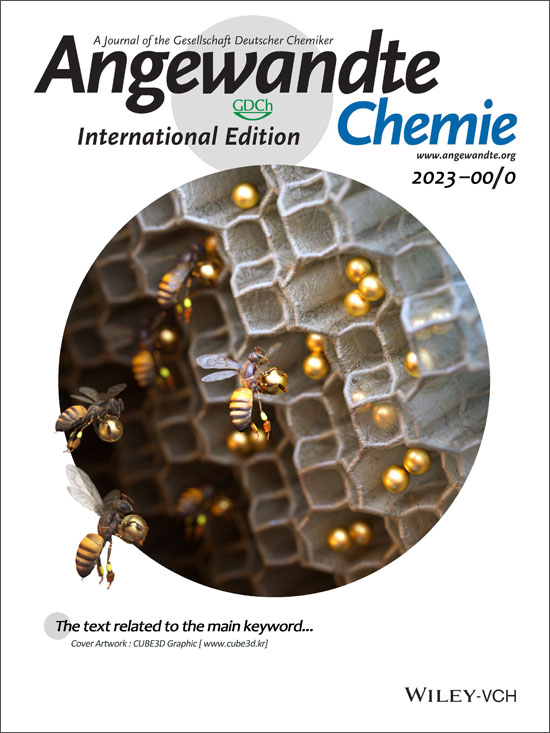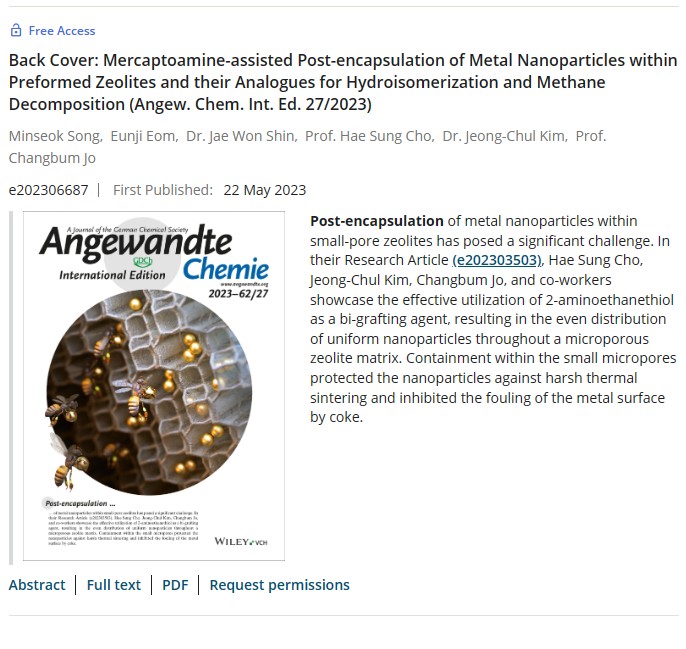 Angewandte Chemie_ Back Cover

Volume 62, Issue 27
July 3, 2023
Mercaptoamine-assisted Post-encapsulation of Metal Nanoparticles within Preformed Zeolites and
their Analogues for Hydroisomerization and Methane Decomposition
(Angew. Chem. Int. Ed. 27/2023)
Minseok Song, Eunji Eom, Dr. Jae Won Shin, Prof. Hae Sung Cho, Dr. Jeong-Chul Kim, Prof. Changbum Jo
e202306687 First Published: 22 May 2023
https://onlinelibrary.wiley.com/doi/10.1002/anie.202306687
Image created by Younghee Lee / CUBE3D Graphic.