PUBLISHING NEWS
The publisher selected our Cover Graphic.
Wiley_ADVANCED FUNCTIONAL MATERIALS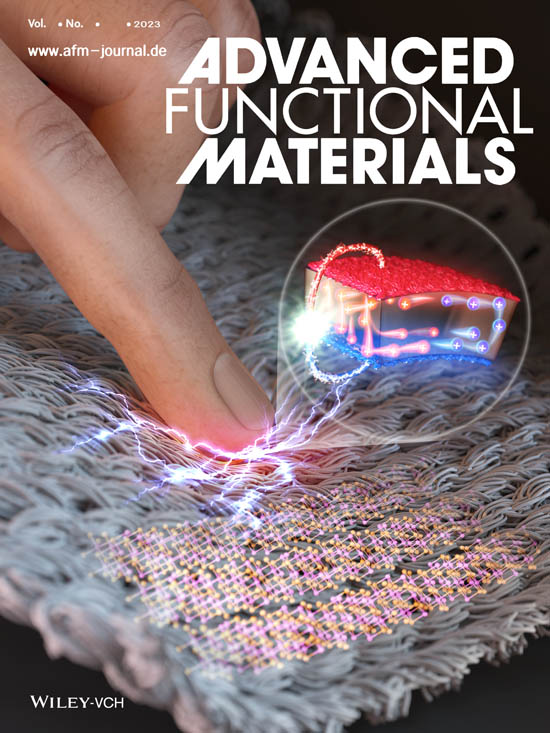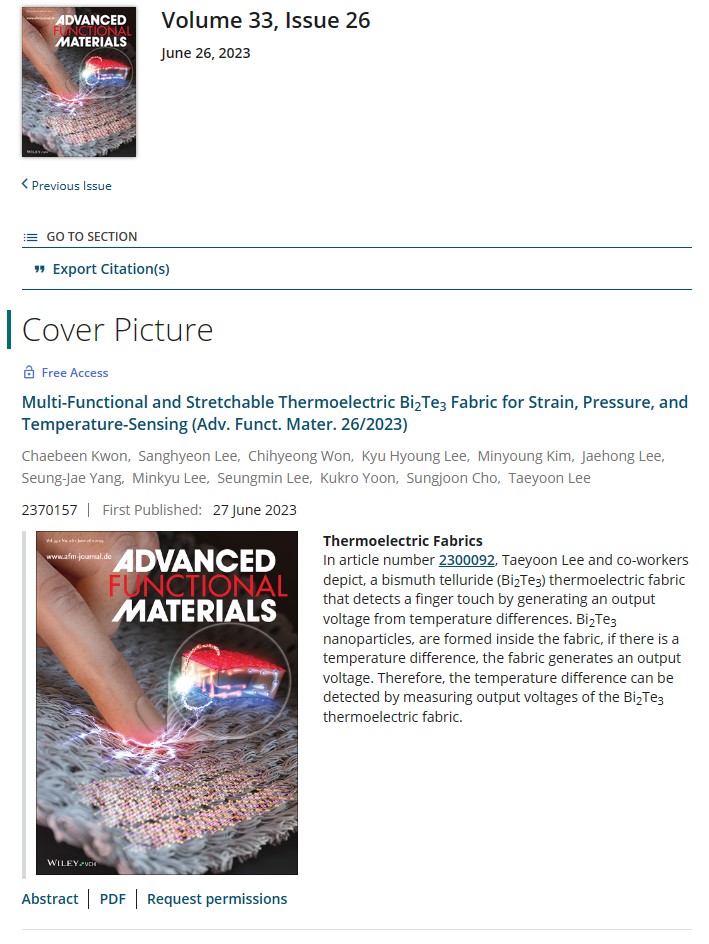 ADVANCED FUNCTIONAL MATERIALS _ Front Cover
Volume 33, Issue 26
June 26, 2023
Multi-Functional and Stretchable Thermoelectric Bi2Te3 Fabric for Strain, Pressure, and Temperature-Sensing
(Adv. Funct. Mater. 26/2023)
Chaebeen Kwon, Sanghyeon Lee, Chihyeong Won, Kyu Hyoung Lee, Minyoung Kim, Jaehong Lee,
Seung-Jae Yang, Minkyu Lee, Seungmin Lee, Kukro Yoon, Sungjoon Cho, Taeyoon Lee
2370157 First Published: 27 June 2023
https://onlinelibrary.wiley.com/toc/16163028/2023/33/26

Image created by Younghee Lee / CUBE3D Graphic.