PUBLISHING NEWS
The publisher selected our Cover Graphic.
Wiley_ADVANCED FUNCTIONAL MATERIALS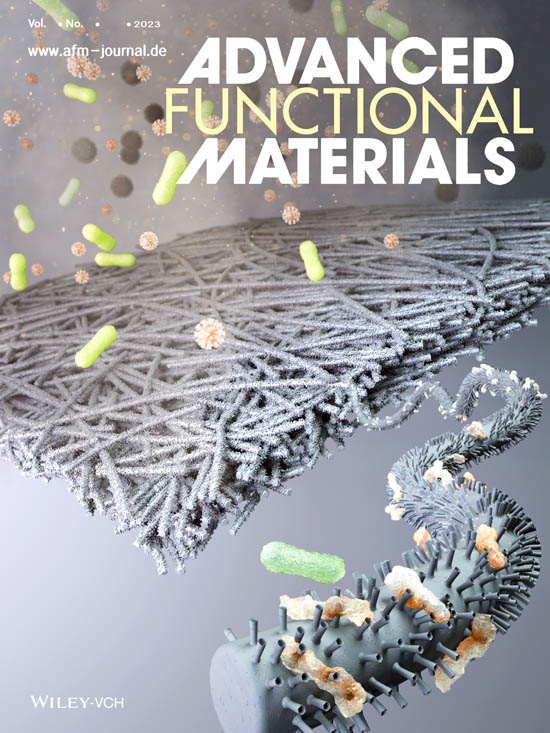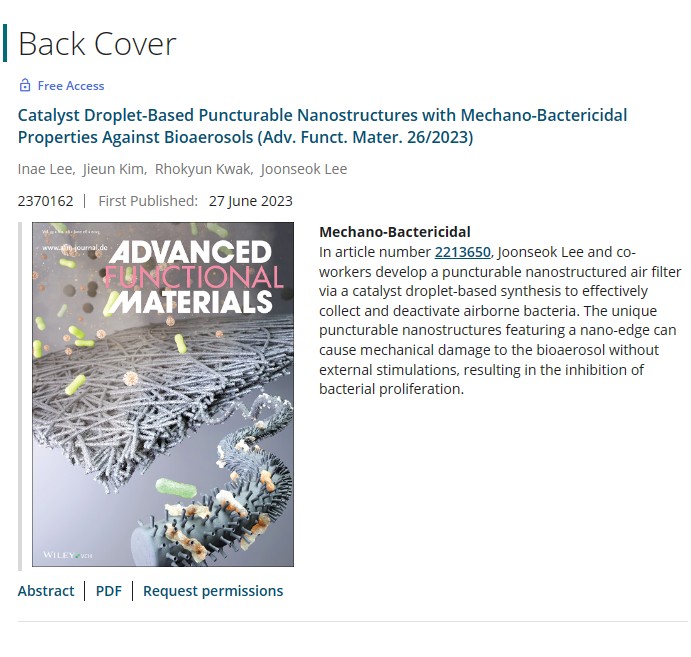 ADVANCED FUNCTIONAL MATERIALS _ Back Cover
Volume 33, Issue 26
June 26, 2023
Catalyst Droplet-Based Puncturable Nanostructures with Mechano-Bactericidal Properties Against Bioaerosols
(Adv. Funct. Mater. 26/2023)
Inae Lee, Jieun Kim, Rhokyun Kwak, Joonseok Lee
2370162 First Published: 27 June 2023
https://onlinelibrary.wiley.com/doi/10.1002/adfm.202370162

Image created by Younghee Lee / CUBE3D Graphic.