PUBLISHING NEWS
The publisher selected our Cover Graphic.
Wiley_ADVANCED ENERGY MATERIALS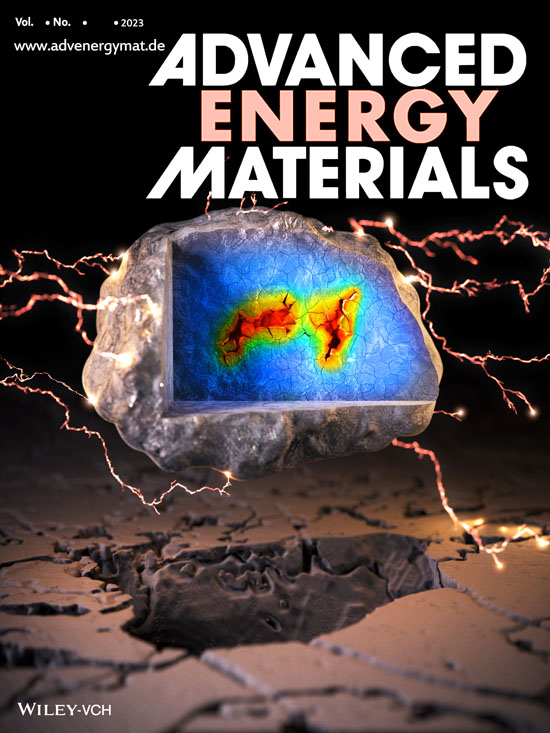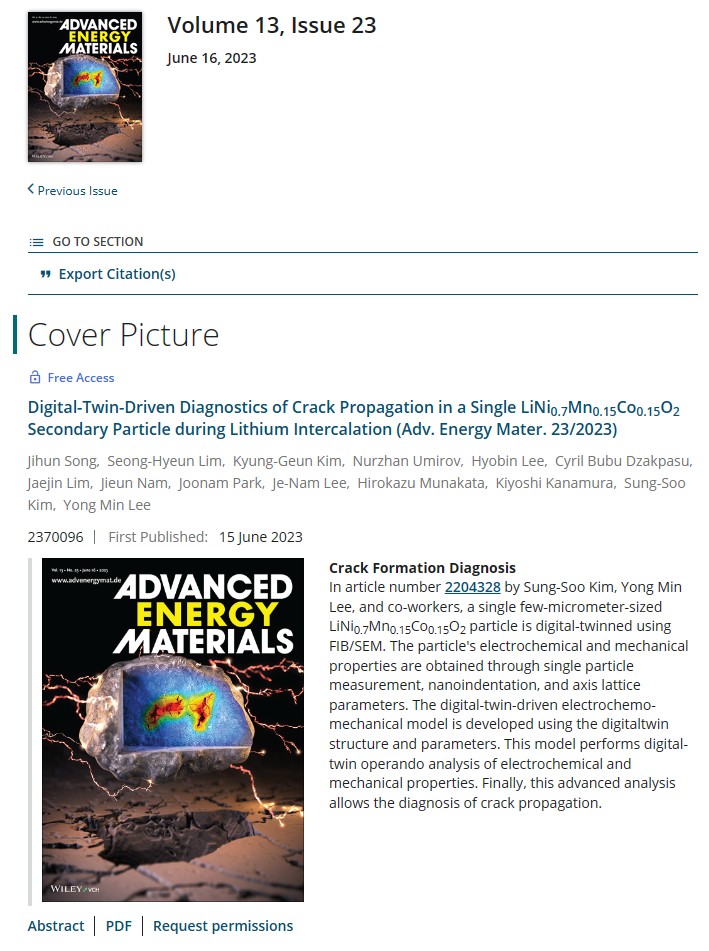 ADVANCED ENERGY MATERIALS _ Front Cover
Volume 13, Issue 23
June 16, 2023
Digital-Twin-Driven Diagnostics of Crack Propagation in a Single LiNi0.7Mn0.15Co0.15O2 Secondary Particle during Lithium Intercalation
(Adv. Energy Mater. 23/2023)
Jihun Song, Seong-Hyeun Lim, Kyung-Geun Kim, Nurzhan Umirov, Hyobin Lee, Cyril Bubu Dzakpasu, Jaejin Lim,
Jieun Nam, Joonam Park, Je-Nam Lee, Hirokazu Munakata, Kiyoshi Kanamura, Sung-Soo Kim, Yong Min Lee
2370096 First Published: 15 June 2023
https://onlinelibrary.wiley.com/toc/16146840/2023/13/23
Image created by Younghee Lee / CUBE3D Graphic.