PUBLISHING NEWS
The publisher selected our Cover Graphic.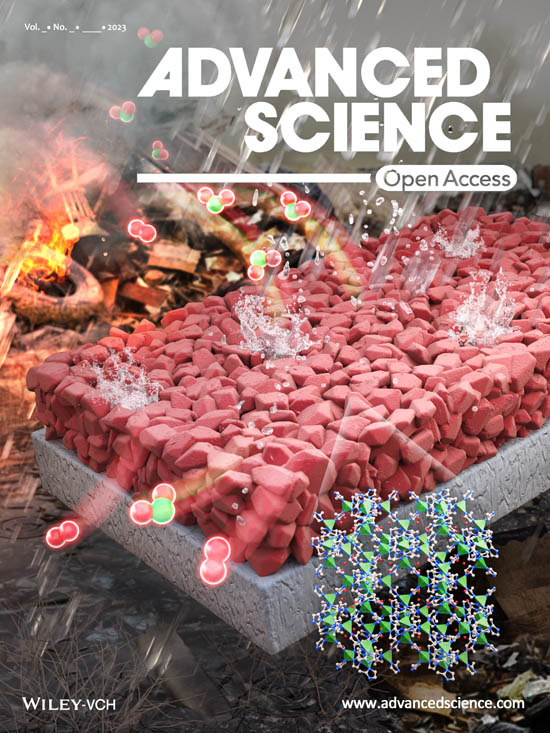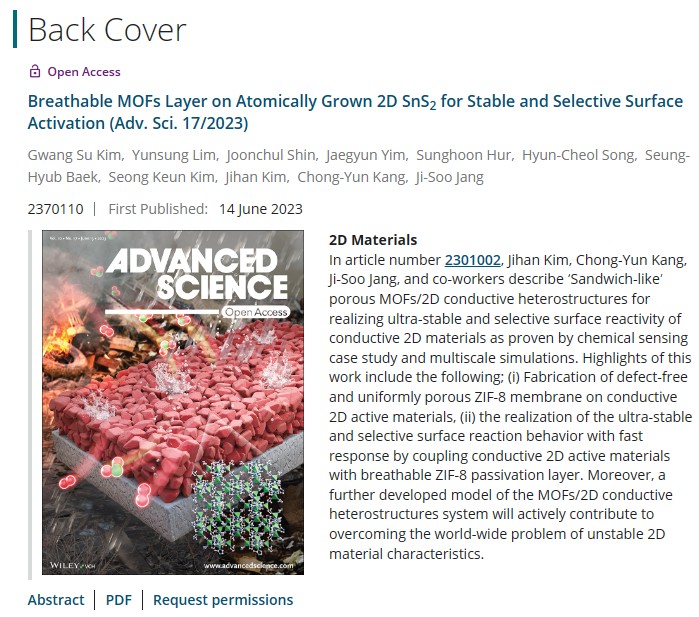 ADVANCED SCIENCE _ Back Cover
Volume 10, Issue 17
June 13, 2023
Breathable MOFs Layer on Atomically Grown 2D SnS2 for Stable and Selective Surface Activation
(Adv. Sci. 17/2023)
Gwang Su Kim, Yunsung Lim, Joonchul Shin, Jaegyun Yim, Sunghoon Hur,
Hyun-Cheol Song, Seung-Hyub Baek, Seong Keun Kim, Jihan Kim, Chong-Yun Kang, Ji-Soo Jang
2370110 First Published: 14 June 2023

https://onlinelibrary.wiley.com/doi/10.1002/advs.202370110

Image created by Younghee Lee / CUBE3D Graphic.