PUBLISHING NEWS
The publisher selected our Cover Graphic.
Wiley_ADVANCED FUNCTIONAL MATERIALS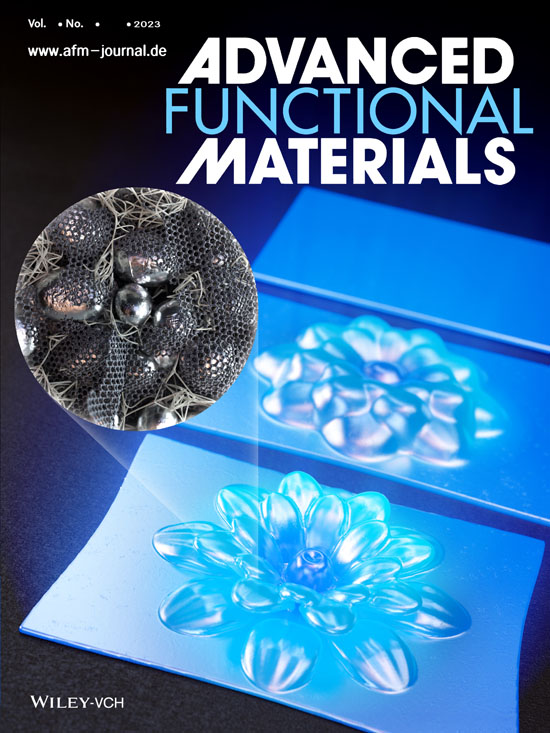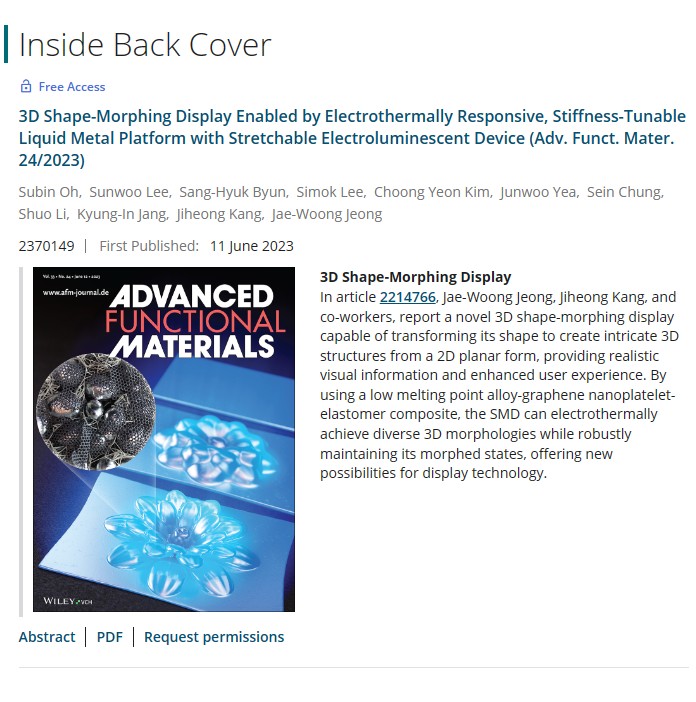 ADVANCED FUNCTIONAL MATERIALS _ Inside Back Cover
Volume 33, Issue 24
June 12, 2023
3D Shape-Morphing Display Enabled by Electrothermally Responsive,
Stiffness-Tunable Liquid Metal Platform with Stretchable Electroluminescent Device
(Adv. Funct. Mater. 24/2023)
Subin Oh, Sunwoo Lee, Sang-Hyuk Byun, Simok Lee, Choong Yeon Kim, Junwoo Yea,
Sein Chung, Shuo Li, Kyung-In Jang, Jiheong Kang, Jae-Woong Jeong
2370149 First Published: 11 June 2023
https://onlinelibrary.wiley.com/doi/10.1002/adfm.202370149

Image created by Younghee Lee / CUBE3D Graphic.