PUBLISHING NEWS
The publisher selected our Cover Graphic.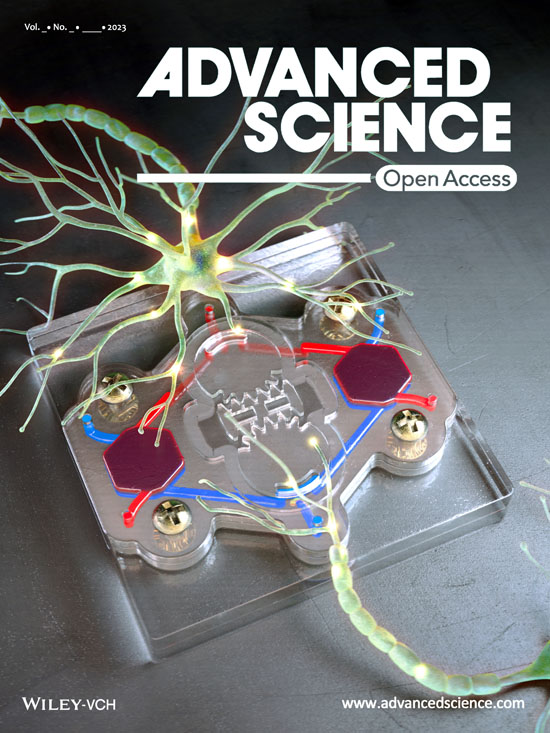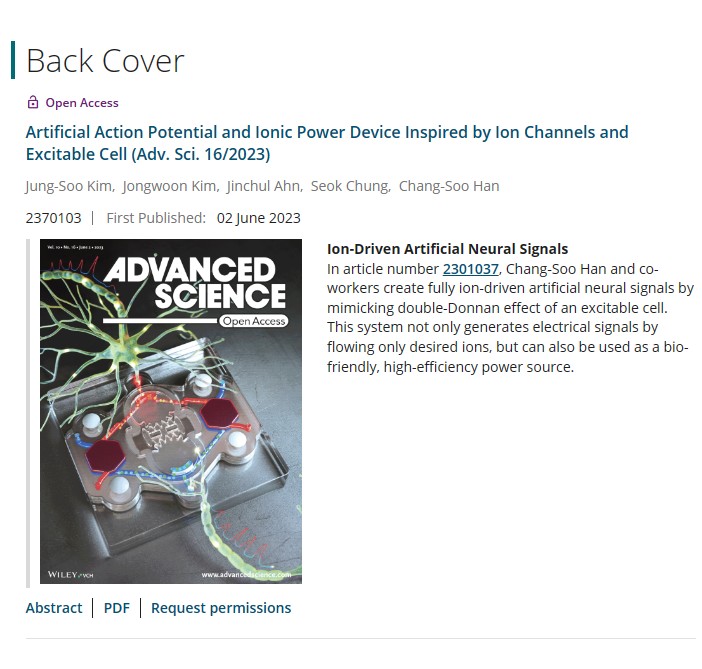 ADVANCED SCIENCE _ Back Cover
Volume 10, Issue 16
June 2, 2023
Artificial Action Potential and Ionic Power Device Inspired by Ion Channels and Excitable Cell
(Adv. Sci. 16/2023)
Jung-Soo Kim, Jongwoon Kim, Jinchul Ahn, Seok Chung, Chang-Soo Han
2370103 First Published: 02 June 2023

https://onlinelibrary.wiley.com/doi/10.1002/advs.202370103

Image created by Younghee Lee / CUBE3D Graphic.