PUBLISHING NEWS
The publisher selected our Cover Graphic.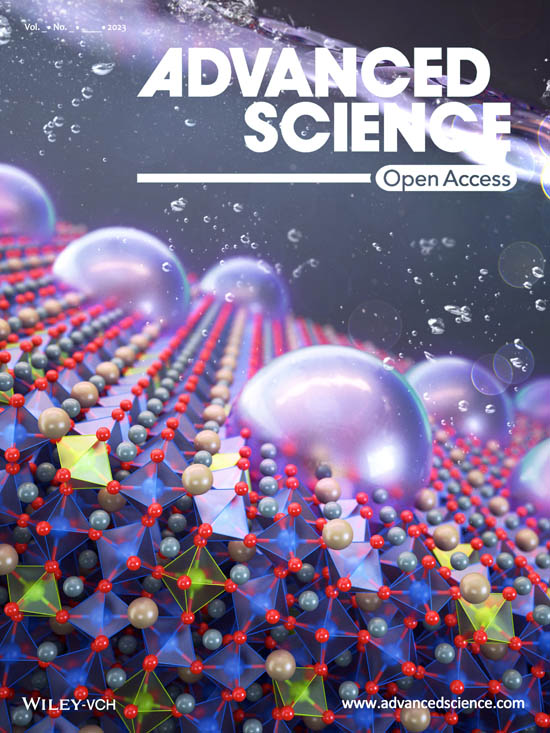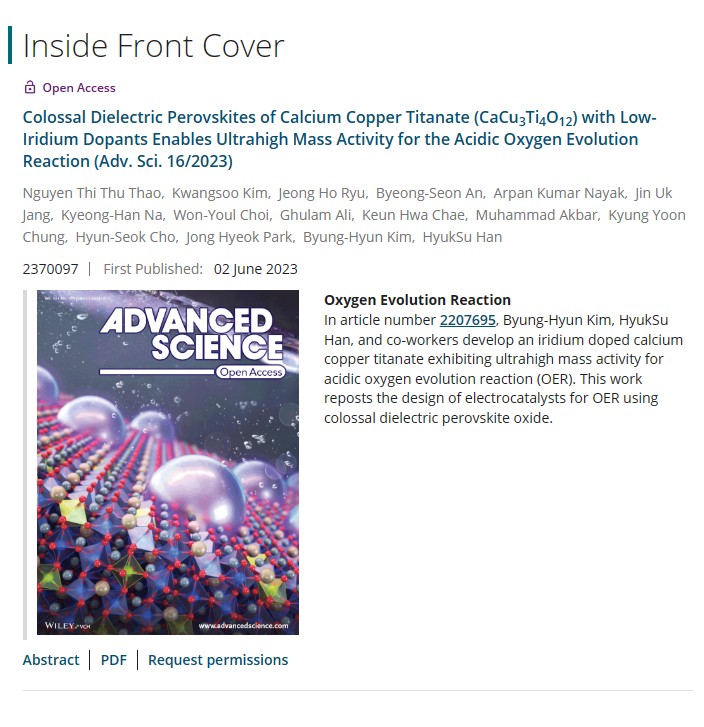 ADVANCED SCIENCE _ Inside Front Cover
Volume 10, Issue 16
June 2, 2023
Colossal Dielectric Perovskites of Calcium Copper Titanate (CaCu3Ti4O12) with
Low-Iridium Dopants Enables Ultrahigh Mass Activity for the Acidic Oxygen Evolution Reaction
(Adv. Sci. 16/2023)
Nguyen Thi Thu Thao, Kwangsoo Kim, Jeong Ho Ryu, Byeong-Seon An, Arpan Kumar Nayak,
Jin Uk Jang, Kyeong-Han Na, Won-Youl Choi, Ghulam Ali, Keun Hwa Chae, Muhammad Akbar,
Kyung Yoon Chung, Hyun-Seok Cho, Jong Hyeok Park, Byung-Hyun Kim, HyukSu Han
2370097 First Published: 02 June 2023

https://onlinelibrary.wiley.com/doi/10.1002/advs.202370097

Image created by Younghee Lee / CUBE3D Graphic.