PUBLISHING NEWS
The publisher selected our Cover Graphic.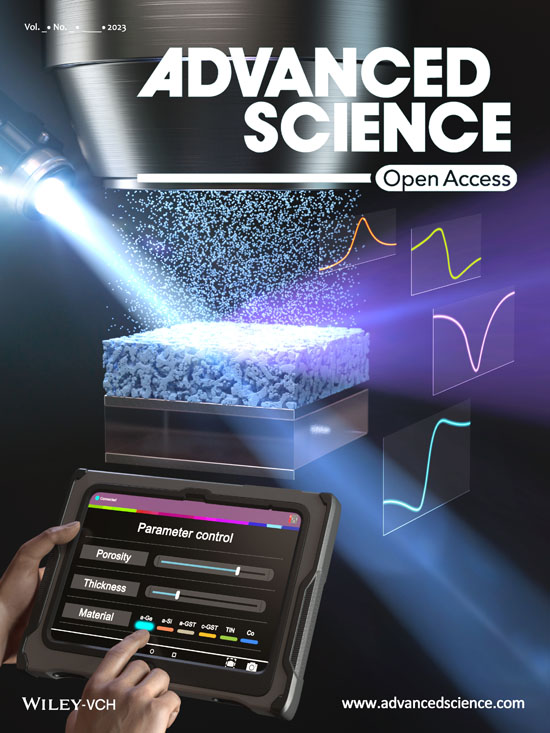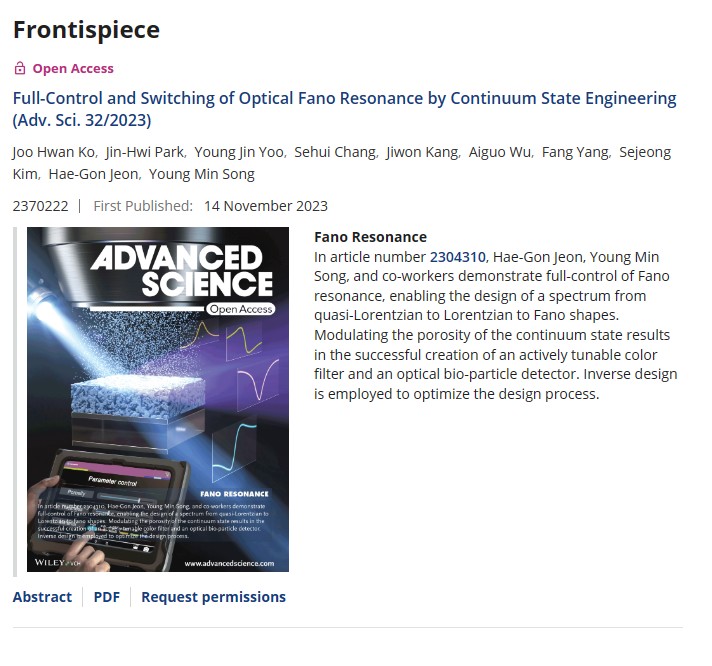 ADVANCED SCIENCE _ Frontispiece
Volume 10, Issue 32
November 14, 2023
Full-Control and Switching of Optical Fano Resonance by Continuum State Engineering
(Adv. Sci. 32/2023)
Joo Hwan Ko, Jin-Hwi Park, Young Jin Yoo, Sehui Chang, Jiwon Kang, Aiguo Wu,
Fang Yang, Sejeong Kim, Hae-Gon Jeon, Young Min Song
2370222 First Published: 14 November 2023

https://onlinelibrary.wiley.com/doi/10.1002/advs.202370222

Image created by Younghee Lee / CUBE3D Graphic.