PUBLISHING NEWS
The publisher selected our Cover Graphic.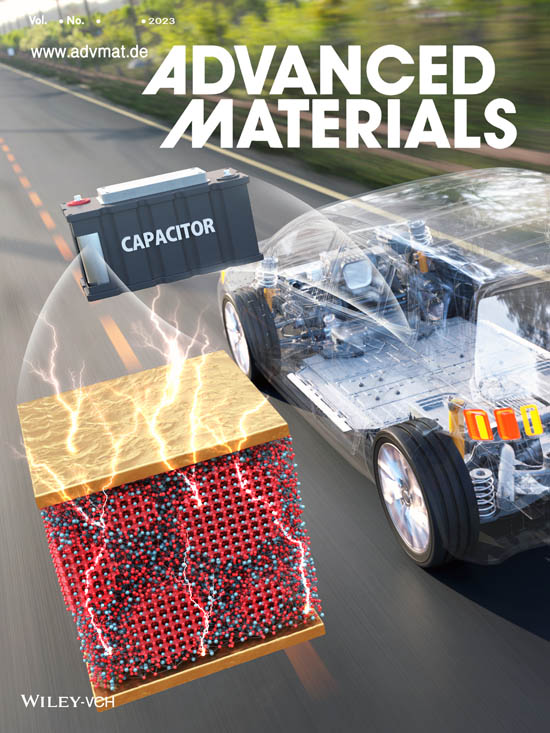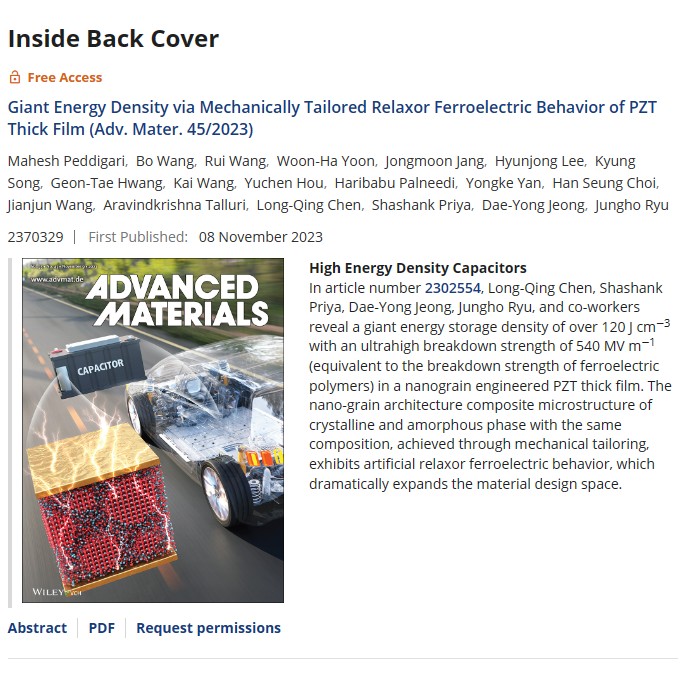 ADVANCED MATERIALS _ Inside Back Cover
Volume 35, Issue 45
November 9, 2023
Giant Energy Density via Mechanically Tailored Relaxor Ferroelectric Behavior of PZT Thick Film
(Adv. Mater. 45/2023)
Mahesh Peddigari, Bo Wang, Rui Wang, Woon-Ha Yoon, Jongmoon Jang, Hyunjong Lee, Kyung Song,
Geon-Tae Hwang, Kai Wang, Yuchen Hou, Haribabu Palneedi, Yongke Yan, Han Seung Choi,
Jianjun Wang, Aravindkrishna Talluri, Long-Qing Chen, Shashank Priya, Dae-Yong Jeong, Jungho Ryu
2370329 First Published: 08 November 2023
https://onlinelibrary.wiley.com/doi/10.1002/adma.202370329
Image created by Younghee Lee / CUBE3D Graphic.