PUBLISHING NEWS
The publisher selected our Cover Graphic.
Wiley_ADVANCED ENERGY MATERIALS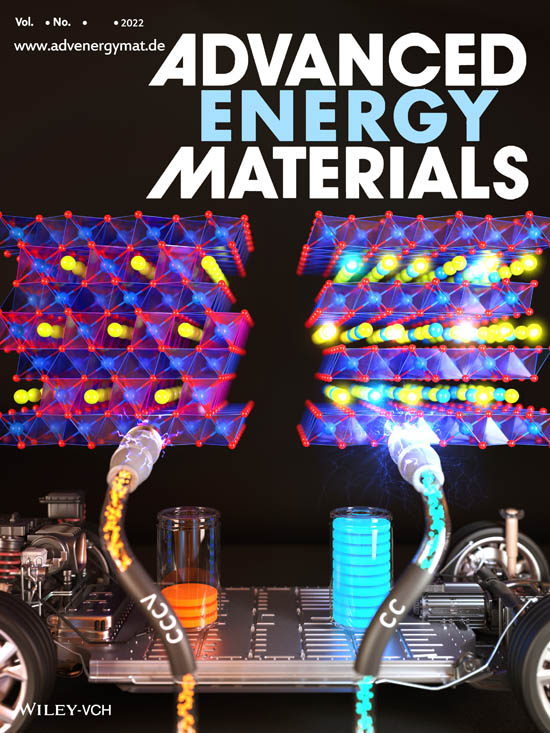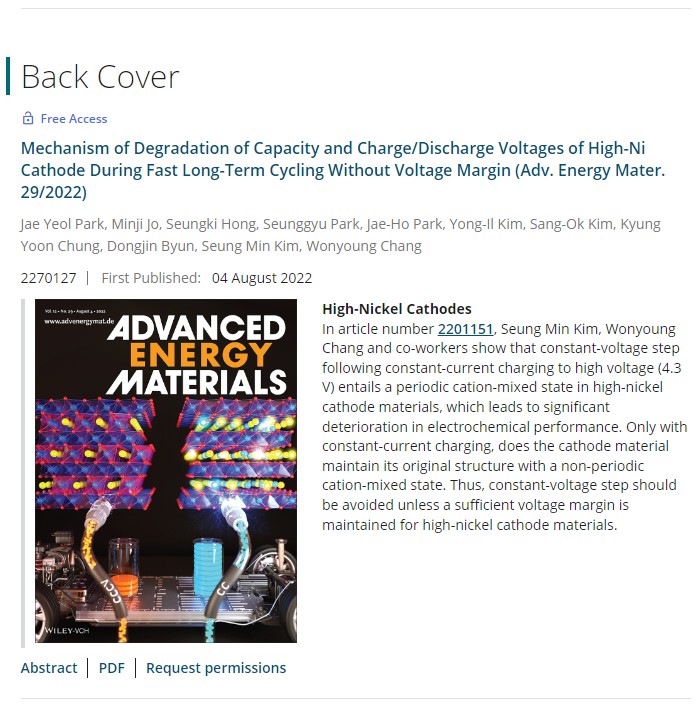 ADVANCED ENERGY MATERIALS _ Back Cover
Volume 12, Issue 29
August 4, 2022
Mechanism of Degradation of Capacity and Charge/
Discharge Voltages of High-Ni Cathode During Fast Long-Term Cycling Without Voltage Margin
(Adv. Energy Mater. 29/2022)
Jae Yeol Park, Minji Jo, Seungki Hong, Seunggyu Park, Jae-Ho Park, Yong-Il Kim, Sang-Ok Kim,
Kyung Yoon Chung, Dongjin Byun, Seung Min Kim, Wonyoung Chang
2270127 First Published: 04 August 2022
https://onlinelibrary.wiley.com/doi/10.1002/aenm.202270127
Image created by Younghee Lee / CUBE3D Graphic.