PUBLISHING NEWS
The publisher selected our Cover Graphic.
Wiley_PLASMA PROCESSES AND POLYMERS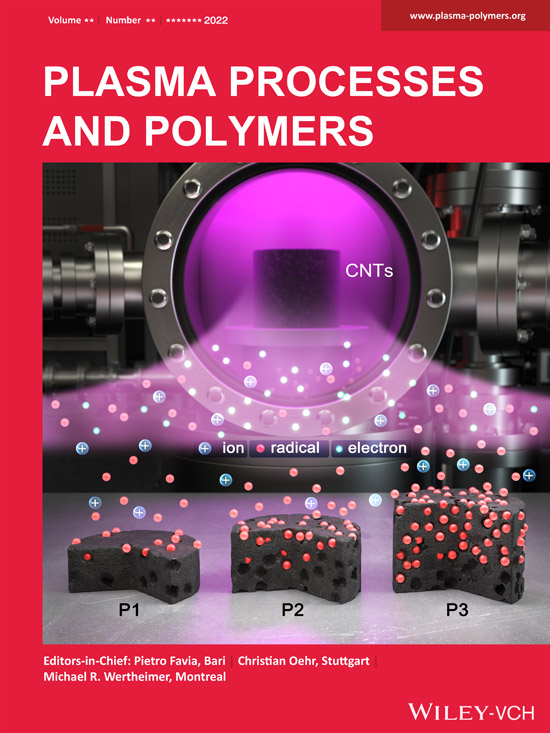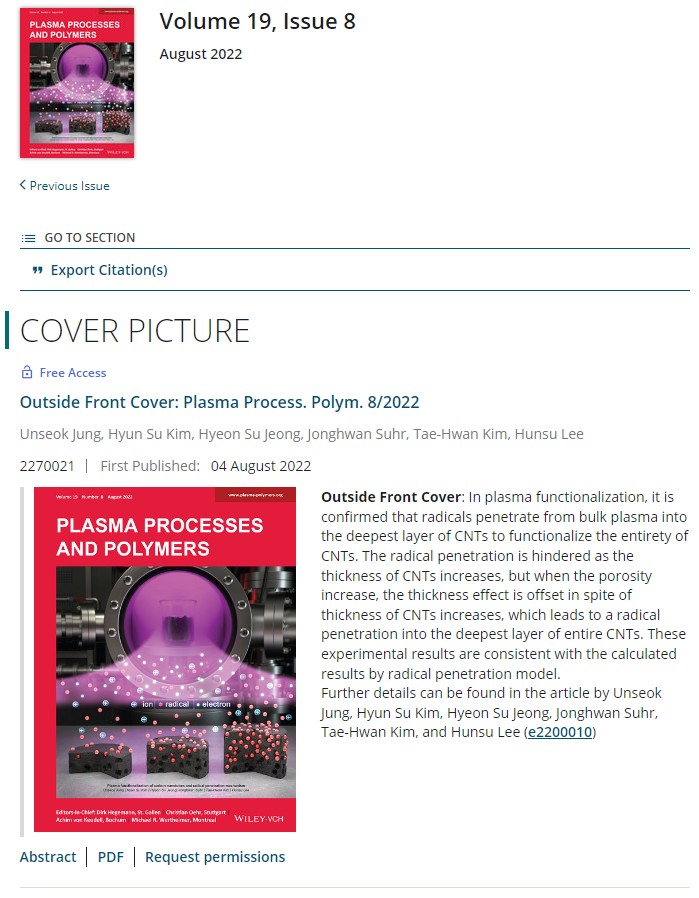 PLASMA PROCESSES AND POLYMERS _ Outside Front Cover
Volume 19, Issue 8
August 2022
Plasma Process. Polym. 8/2022
Unseok Jung, Hyun Su Kim, Hyeon Su Jeong, Jonghwan Suhr, Tae-Hwan Kim, Hunsu Lee
2270021 First Published: 04 August 2022
https://onlinelibrary.wiley.com/toc/16128869/2022/19/8
Image created by Younghee Lee / CUBE3D Graphic.