PUBLISHING NEWS
The publisher selected our Cover Graphic.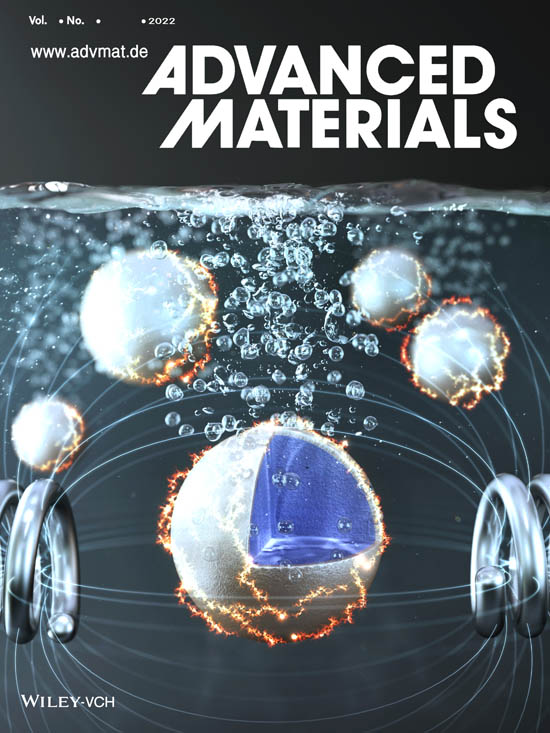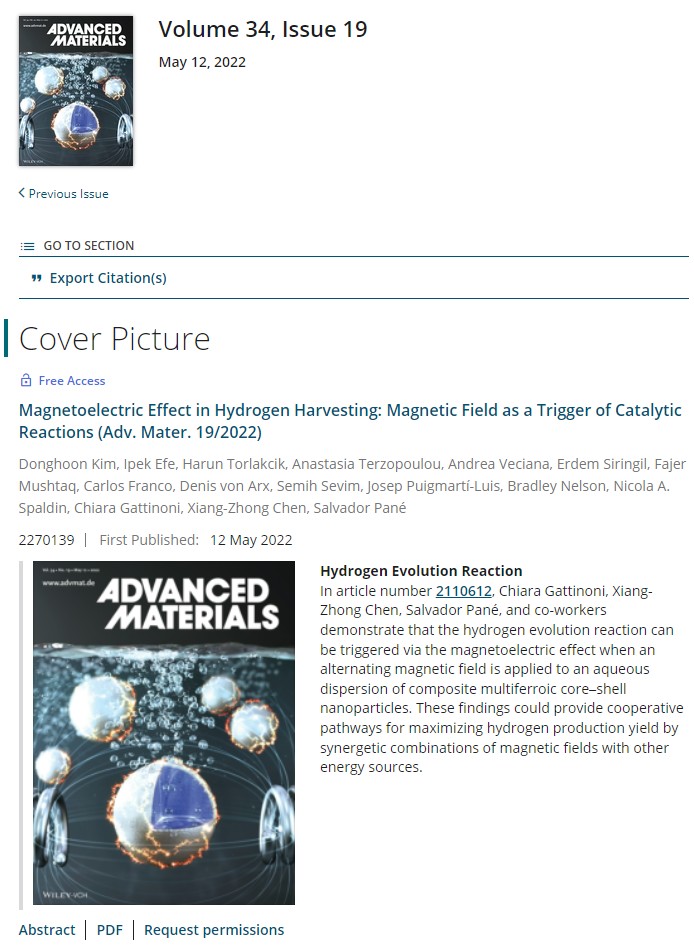 ADVANCED MATERIALS _ Front Cover
Volume 34, Issue 19
May 12, 2022
Magnetoelectric Effect in Hydrogen Harvesting: Magnetic Field as a Trigger of Catalytic Reactions
(Adv. Mater. 19/2022)
Donghoon Kim, Ipek Efe, Harun Torlakcik, Anastasia Terzopoulou, Andrea Veciana, Erdem Siringil,
Fajer Mushtaq, Carlos Franco, Denis von Arx, Semih Sevim, Josep Puigmartí-Luis, Bradley Nelson, Nicola A. Spaldin,
Chiara Gattinoni, Xiang-Zhong Chen, Salvador Pané
2270139 First Published: 12 May 2022
https://onlinelibrary.wiley.com/toc/15214095/2022/34/19
Image created by Younghee Lee / CUBE3D Graphic.