PUBLISHING NEWS
The publisher selected our Cover Graphic.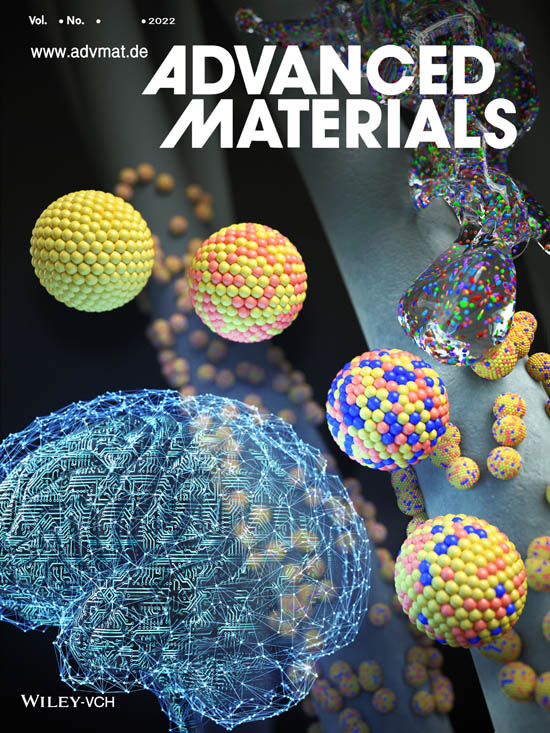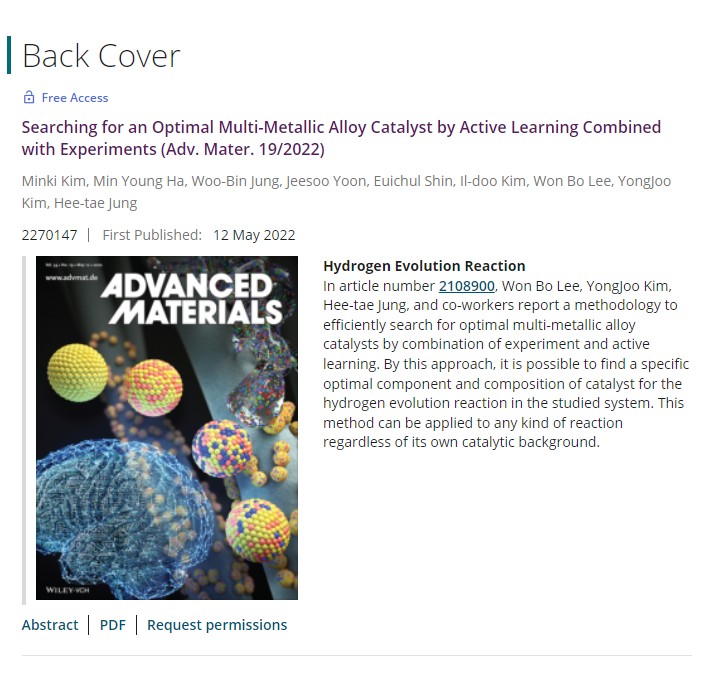 ADVANCED MATERIALS _ Back Cover
Volume 34, Issue 19
May 12, 2022
Searching for an Optimal Multi-Metallic Alloy Catalyst by Active Learning Combined with Experiments
(Adv. Mater. 19/2022)
Minki Kim, Min Young Ha, Woo-Bin Jung, Jeesoo Yoon, Euichul Shin, Il-doo Kim, Won Bo Lee, YongJoo Kim, Hee-tae Jung
2270147 First Published: 12 May 2022
https://onlinelibrary.wiley.com/doi/10.1002/adma.202270147
Image created by Younghee Lee / CUBE3D Graphic.