PUBLISHING NEWS
The publisher selected our Cover Graphic.
Wiley_ADVANCED FUNCTIONAL MATERIALS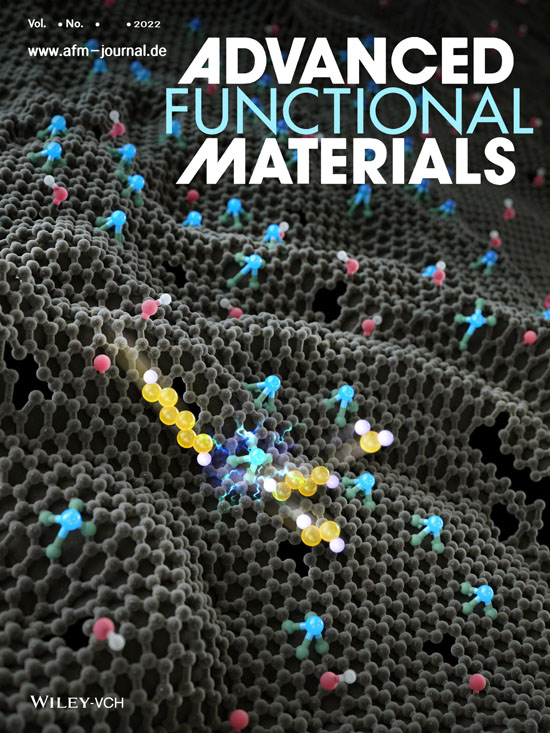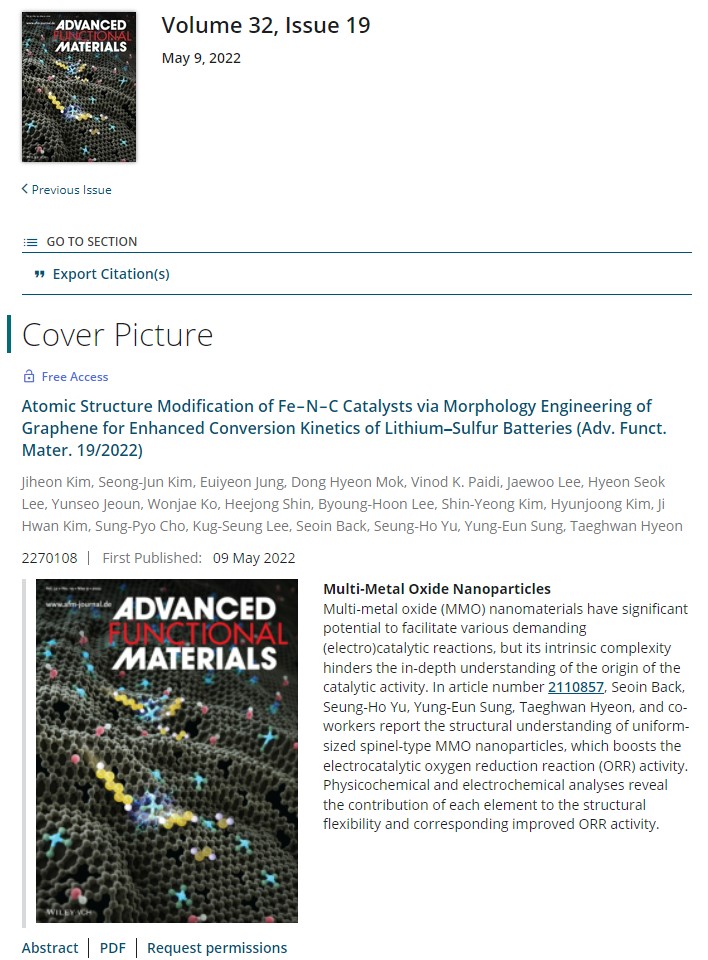 ADVANCED FUNCTIONAL MATERIALS _ Front Cover
Volume 32, Issue 19
May 9, 2022
Atomic Structure Modification of Fe‒N‒C Catalysts via Morphology Engineering of
Graphene for Enhanced Conversion Kinetics of Lithium–Sulfur Batteries
(Adv. Funct. Mater. 19/2022)
Jiheon Kim, Seong-Jun Kim, Euiyeon Jung, Dong Hyeon Mok, Vinod K. Paidi, Jaewoo Lee,
Hyeon Seok Lee, Yunseo Jeoun, Wonjae Ko, Heejong Shin, Byoung-Hoon Lee, Shin-Yeong Kim, Hyunjoong Kim,
Ji Hwan Kim, Sung-Pyo Cho, Kug-Seung Lee, Seoin Back, Seung-Ho Yu, Yung-Eun Sung, Taeghwan Hyeon
2270108 First Published: 09 May 2022
https://onlinelibrary.wiley.com/toc/16163028/2022/32/19

Image created by Younghee Lee / CUBE3D Graphic.