PUBLISHING NEWS
The publisher selected our Cover Graphic.
Wiley_ADVANCED MATERIALS TECHNOLOGIES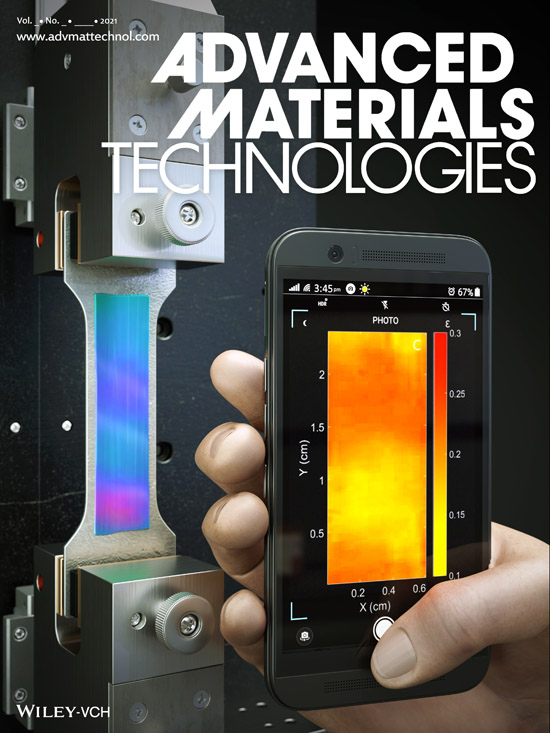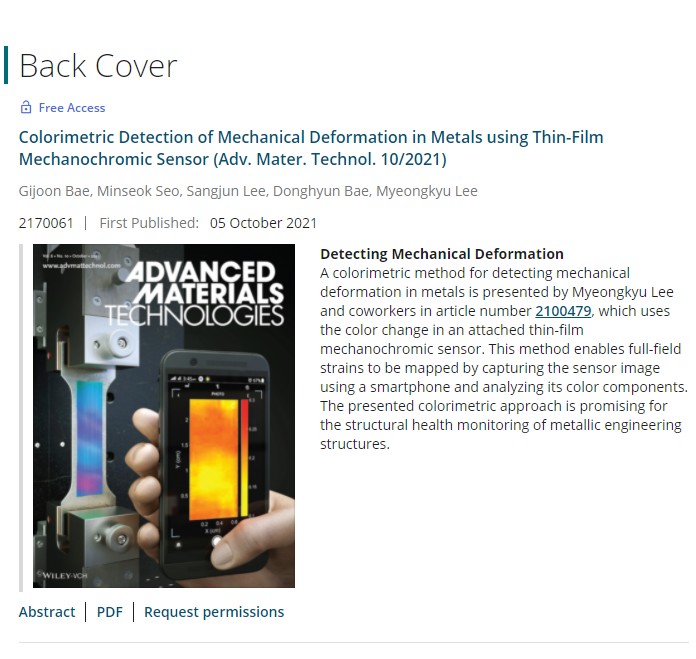 ADVANCED MATERIALS TECHNOLOGIES _ Back Cover
Volume 6, Issue 10
October 2021
Colorimetric Detection of Mechanical Deformation in Metals using Thin-Film Mechanochromic Sensor
(Adv. Mater. Technol. 10/2021)
Gijoon Bae, Minseok Seo, Sangjun Lee, Donghyun Bae, Myeongkyu Lee
2170061 First Published: 05 October 2021

https://onlinelibrary.wiley.com/doi/10.1002/admt.202170061
Image created by Younghee Lee / CUBE3D Graphic.