PUBLISHING NEWS
The publisher selected our Cover Graphic.
Wiley_ADVANCED ENERGY MATERIALS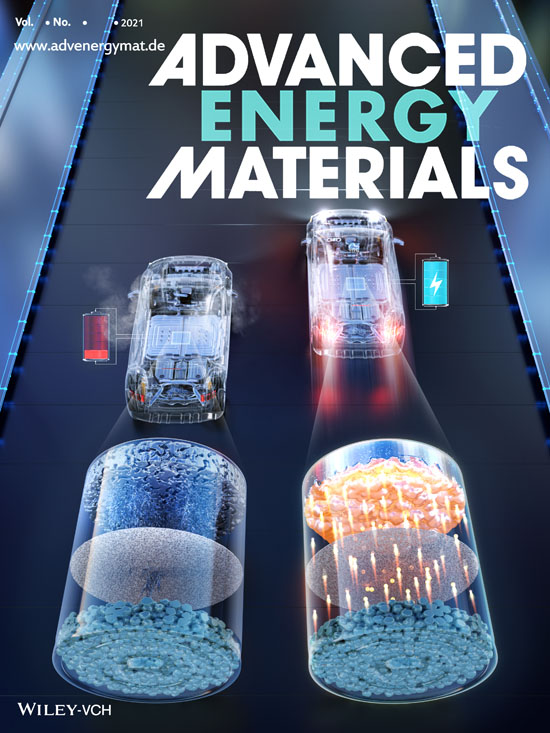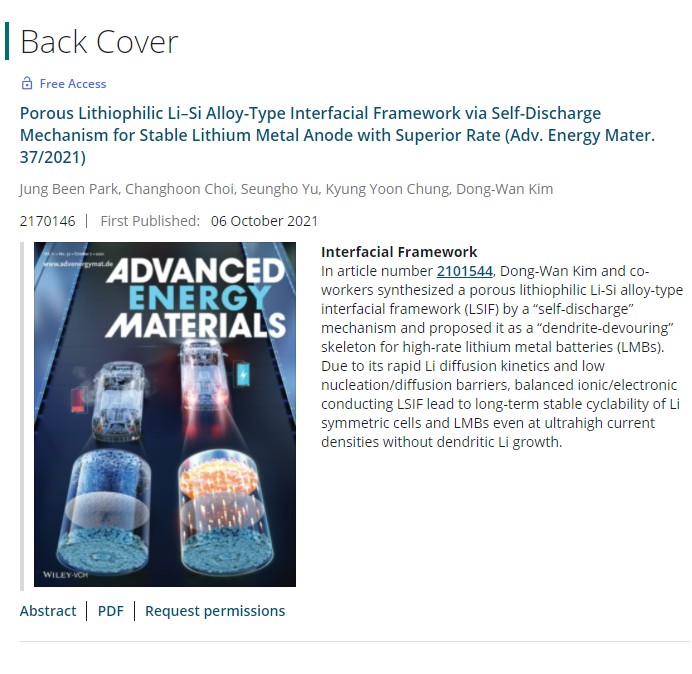 ADVANCED ENERGY MATERIALS _ Back Cover
Volume 11, Issue 37
October 7, 2021
Porous Lithiophilic Li–Si Alloy-Type Interfacial Framework via Self-Discharge Mechanism for
Stable Lithium Metal Anode with Superior Rate
(Adv. Energy Mater. 37/2021)
Jung Been Park, Changhoon Choi, Seungho Yu, Kyung Yoon Chung, Dong-Wan Kim
2170146 First Published: 06 October 2021
https://onlinelibrary.wiley.com/doi/10.1002/aenm.202170146
Image created by Younghee Lee / CUBE3D Graphic.