PUBLISHING NEWS
The publisher selected our Cover Graphic.
Wiley_ADVANCED FUNCTIONAL MATERIALS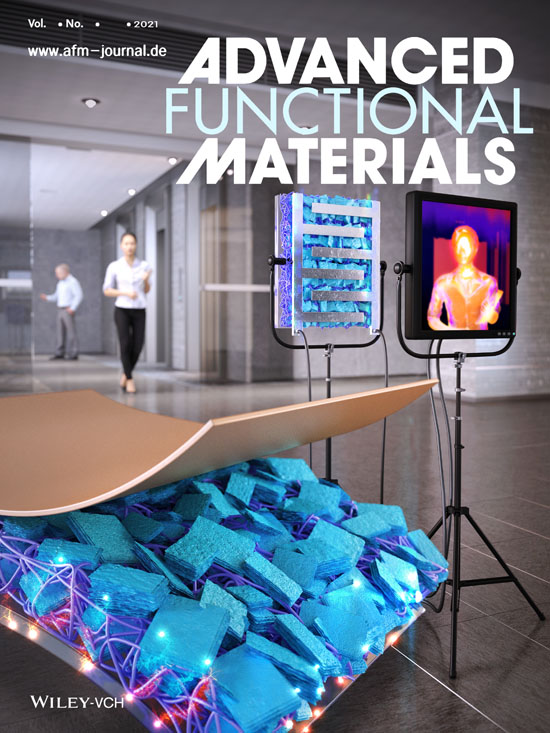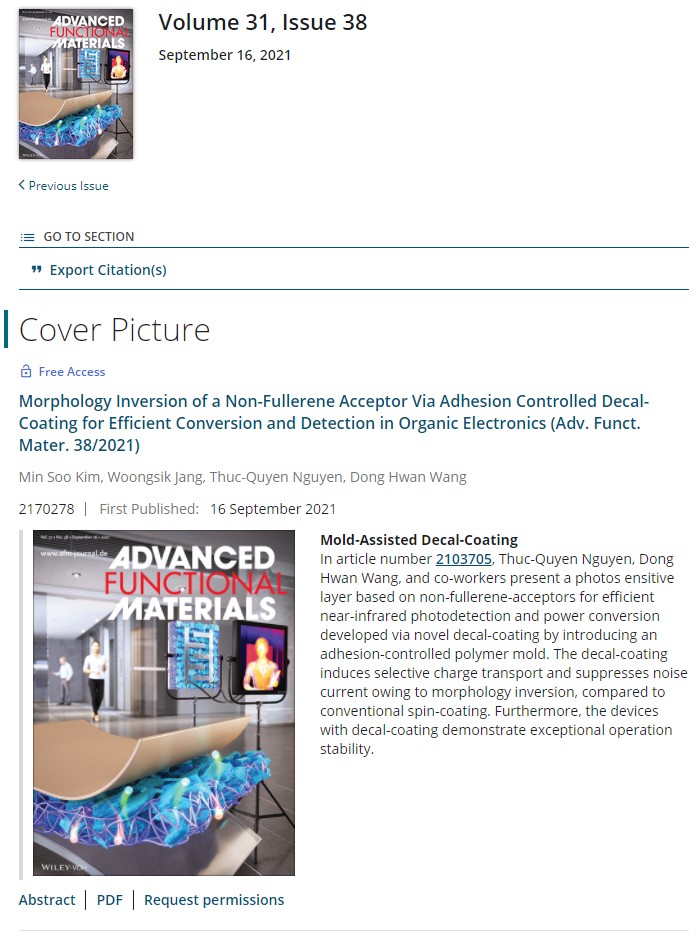 ADVANCED FUNCTIONAL MATERIALS _ Front Cover
Volume 31, Issue 38
September 16, 2021
Morphology Inversion of a Non-Fullerene Acceptor Via Adhesion Controlled
Decal-Coating for Efficient Conversion and Detection in Organic Electronics
(Adv. Funct. Mater. 38/2021)
Min Soo Kim, Woongsik Jang, Thuc-Quyen Nguyen, Dong Hwan Wang
2170278 First Published: 16 September 2021
https://onlinelibrary.wiley.com/toc/16163028/2021/31/38

Image created by Younghee Lee / CUBE3D Graphic.