PUBLISHING NEWS
The publisher selected our Cover Graphic.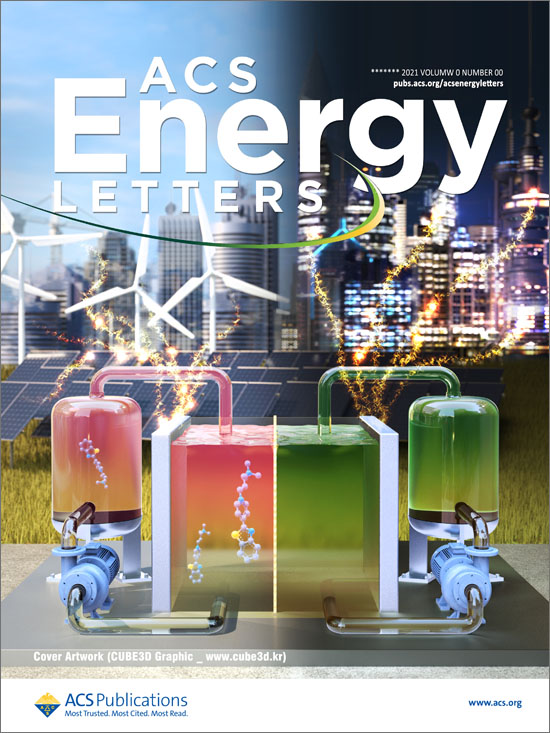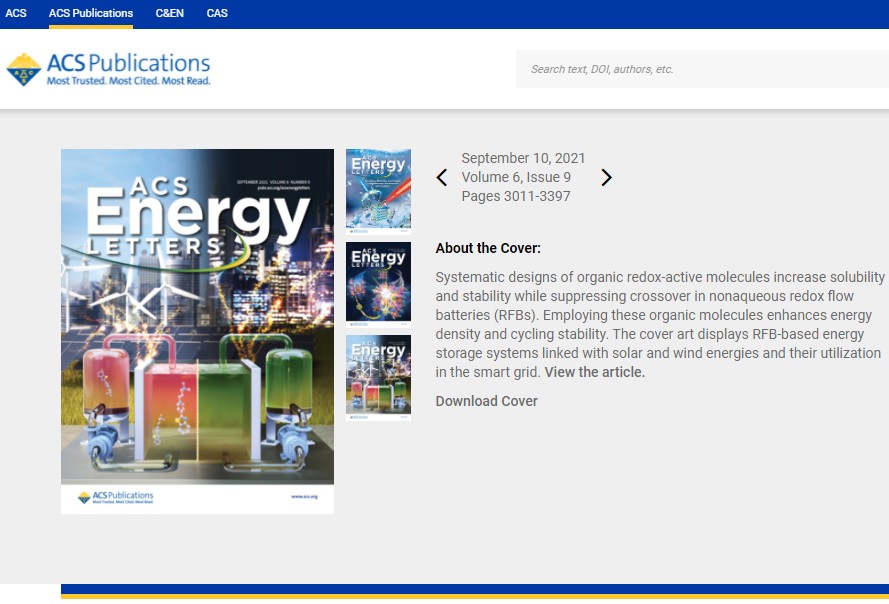 ACS_Energy Letters_Cover Picture
September 10, 2021
Volume 6, Issue 9
Pages 3011-3397
Systematic Designs of Dicationic Heteroarylpyridiniums as Negolytes for Nonaqueous Redox Flow Batteries.
Seongmo Ahn, Jin Hyeok Jang, Jungtaek Kang, Moony Na, Jia Seo, Vikram Singh, Jung Min Joo*, and Hye Ryung Byon*
https://pubs.acs.org/toc/aelccp/6/9


Image created by Younghee Lee / CUBE3D Graphic.