PUBLISHING NEWS
The publisher selected our Cover Graphic.
Wiley_ADVANCED FUNCTIONAL MATERIALS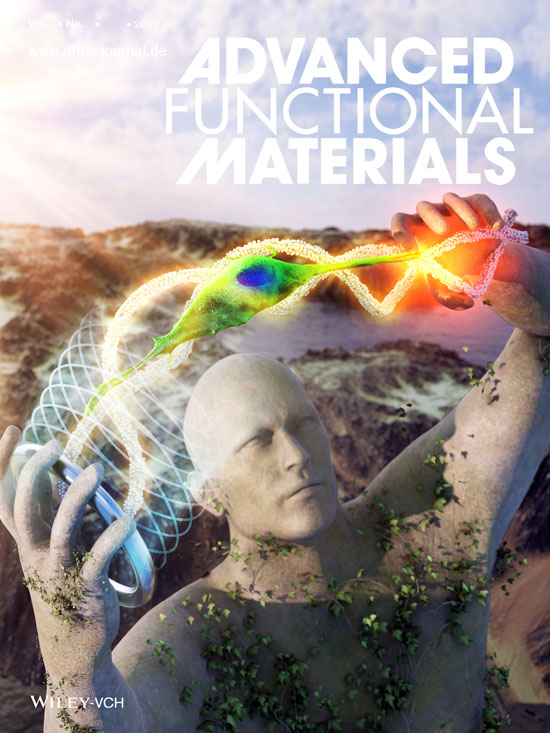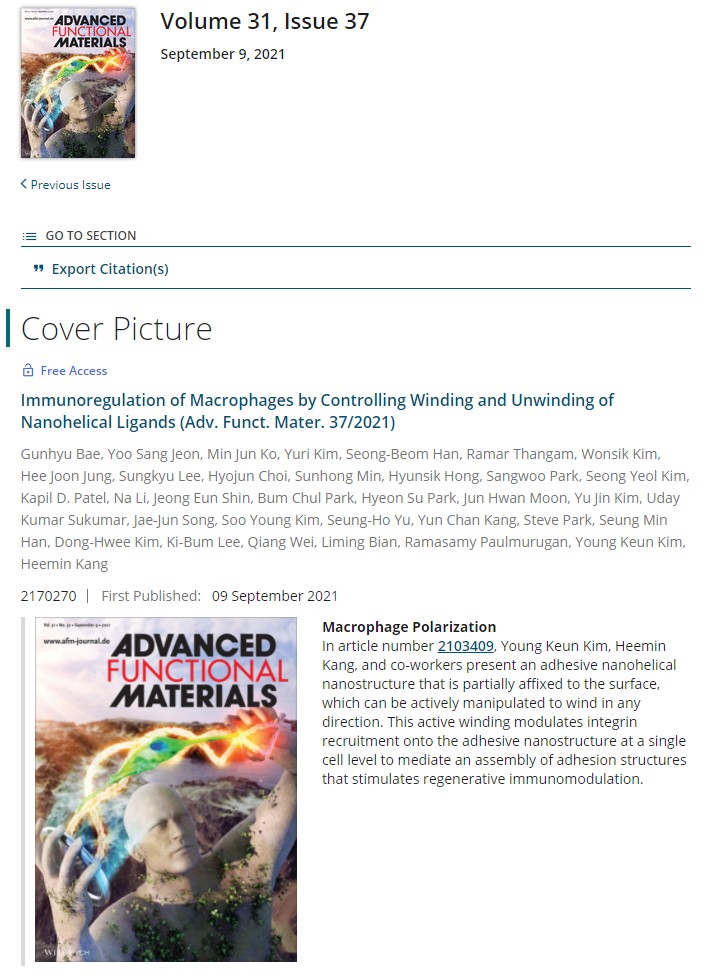 ADVANCED FUNCTIONAL MATERIALS _ Front Cover
Volume 31, Issue 37
September 9, 2021
Immunoregulation of Macrophages by Controlling Winding and Unwinding of Nanohelical Ligands
(Adv. Funct. Mater. 37/2021)
Gunhyu Bae, Yoo Sang Jeon, Min Jun Ko, Yuri Kim, Seong-Beom Han, Ramar Thangam, Wonsik Kim,
Hee Joon Jung, Sungkyu Lee, Hyojun Choi, Sunhong Min, Hyunsik Hong, Sangwoo Park, Seong Yeol Kim,
Kapil D. Patel, Na Li, Jeong Eun Shin, Bum Chul Park, Hyeon Su Park, Jun Hwan Moon, Yu Jin Kim, Uday Kumar Sukumar,
Jae-Jun Song, Soo Young Kim, Seung-Ho Yu, Yun Chan Kang, Steve Park, Seung Min Han, Dong-Hwee Kim,
Ki-Bum Lee, Qiang Wei, Liming Bian, Ramasamy Paulmurugan, Young Keun Kim, Heemin Kang
2170270 First Published: 09 September 2021
https://onlinelibrary.wiley.com/toc/16163028/2021/31/37

Image created by Younghee Lee / CUBE3D Graphic.