PUBLISHING NEWS
The publisher selected our Cover Graphic.
Wiley_ADVANCED FUNCTIONAL MATERIALS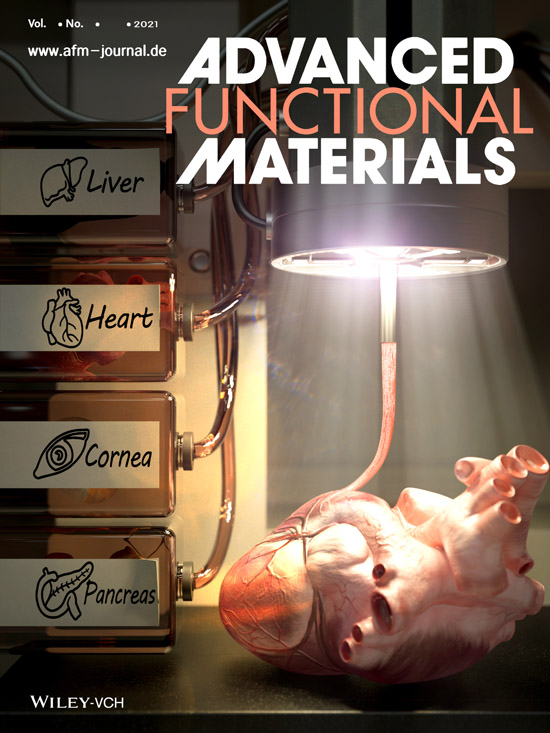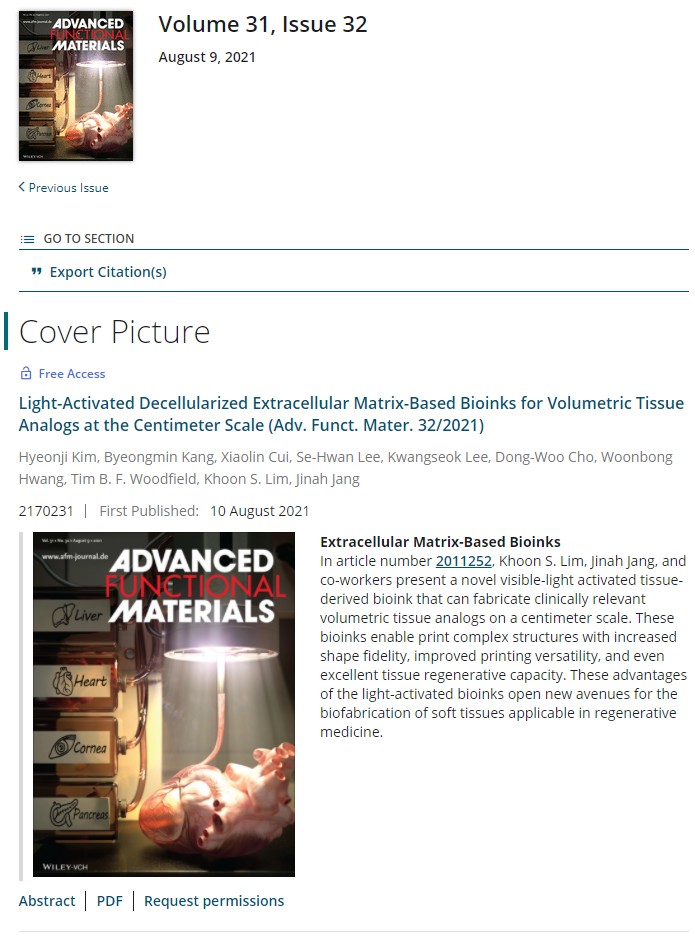 ADVANCED FUNCTIONAL MATERIALS _ Front Cover
Volume 31, Issue 32
August 9, 2021
Light-Activated Decellularized Extracellular Matrix-Based Bioinks for
Volumetric Tissue Analogs at the Centimeter Scale
(Adv. Funct. Mater. 32/2021)
Hyeonji Kim, Byeongmin Kang, Xiaolin Cui, Se-Hwan Lee, Kwangseok Lee,
Dong-Woo Cho, Woonbong Hwang, Tim B. F. Woodfield, Khoon S. Lim, Jinah Jang
2170231 First Published: 10 August 2021
https://onlinelibrary.wiley.com/toc/16163028/2021/31/32

Image created by Younghee Lee / CUBE3D Graphic.