PUBLISHING NEWS
The publisher selected our Cover Graphic.
Wiley_ADVANCED FUNCTIONAL MATERIALS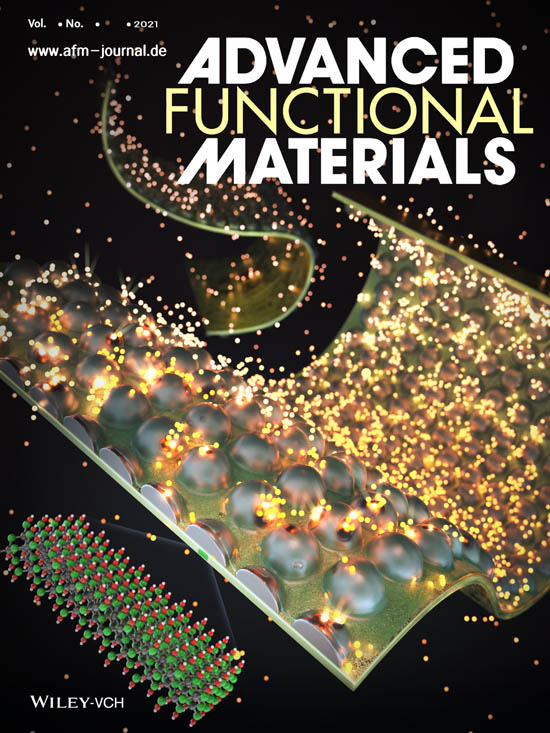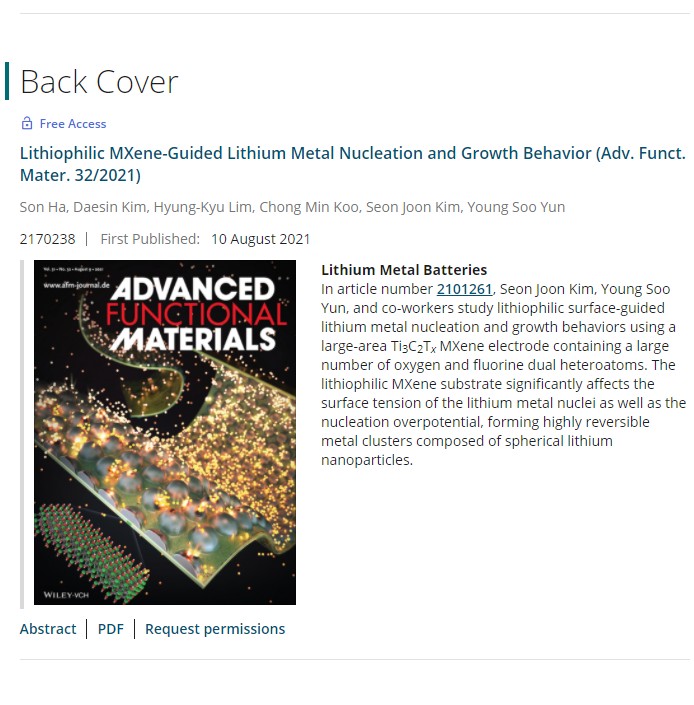 ADVANCED FUNCTIONAL MATERIALS _ Back Cover
Volume 31, Issue 32
August 9, 2021
Lithiophilic MXene-Guided Lithium Metal Nucleation and Growth Behavior
(Adv. Funct. Mater. 32/2021)
Son Ha, Daesin Kim, Hyung-Kyu Lim, Chong Min Koo, Seon Joon Kim, Young Soo Yun
2170238 First Published: 10 August 2021
https://onlinelibrary.wiley.com/doi/10.1002/adfm.202170238

Image created by Younghee Lee / CUBE3D Graphic.