PUBLISHING NEWS
The publisher selected our Cover Graphic.
Wiley_ADVANCED FUNCTIONAL MATERIALS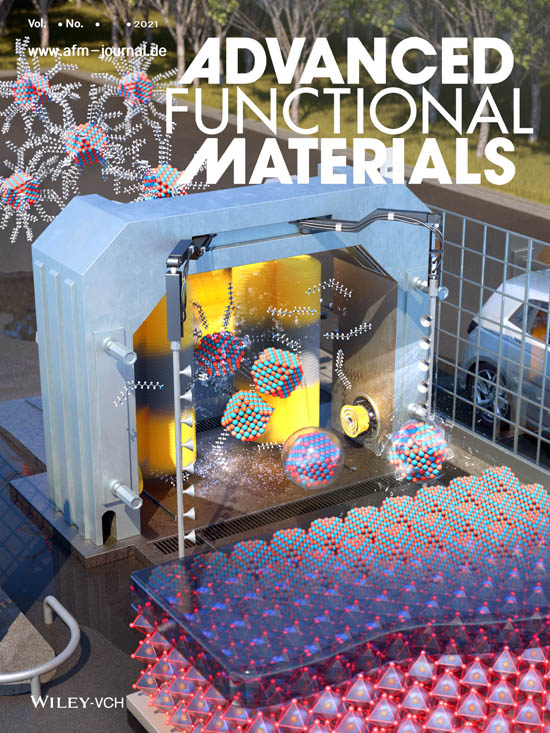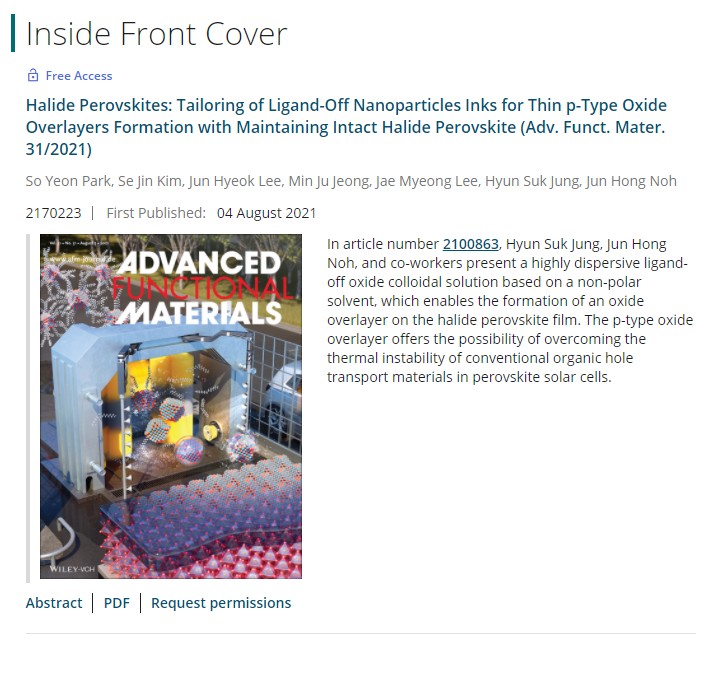 ADVANCED FUNCTIONAL MATERIALS _ Inside Front Cover
Volume 31, Issue 31
August 2, 2021
Halide Perovskites: Tailoring of Ligand-Off Nanoparticles Inks for
Thin p-Type Oxide Overlayers Formation with Maintaining Intact Halide Perovskite
(Adv. Funct. Mater. 31/2021)
So Yeon Park, Se Jin Kim, Jun Hyeok Lee, Min Ju Jeong, Jae Myeong Lee, Hyun Suk Jung, Jun Hong Noh
2170223 First Published: 04 August 2021
https://onlinelibrary.wiley.com/doi/10.1002/adfm.202170223

Image created by Younghee Lee / CUBE3D Graphic.