PUBLISHING NEWS
The publisher selected our Cover Graphic.
Wiley_ADVANCED MATERIALS INTERFACES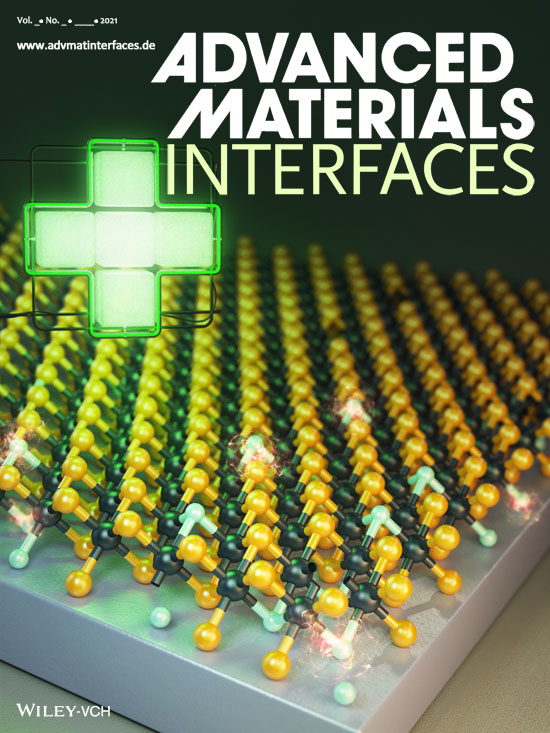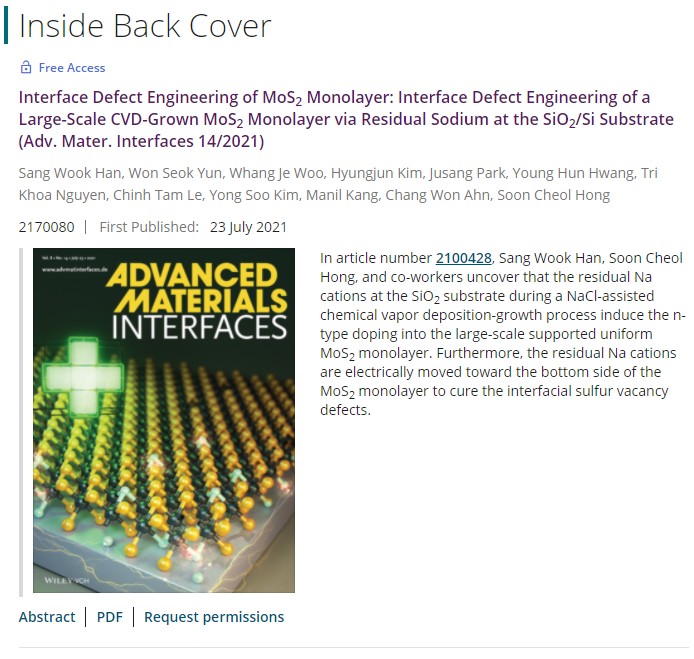 Advanced Materials Interfaces _ Inside Back Cover


Volume 8, Issue 14
July 23, 2021
Interface Defect Engineering of MoS2 Monolayer: Interface Defect Engineering of a
Large-Scale CVD-Grown MoS2 Monolayer via Residual Sodium at the SiO2/Si Substrate
(Adv. Mater. Interfaces 14/2021)
Sang Wook Han, Won Seok Yun, Whang Je Woo, Hyungjun Kim, Jusang Park, Young Hun Hwang,
Tri Khoa Nguyen, Chinh Tam Le, Yong Soo Kim, Manil Kang, Chang Won Ahn, Soon Cheol Hong
2170080 First Published: 23 July 2021

https://onlinelibrary.wiley.com/doi/10.1002/admi.202170080
Image created by Younghee Lee / CUBE3D Graphic.