PUBLISHING NEWS
The publisher selected our Cover Graphic.
Wiley_ADVANCED ENERGY MATERIALS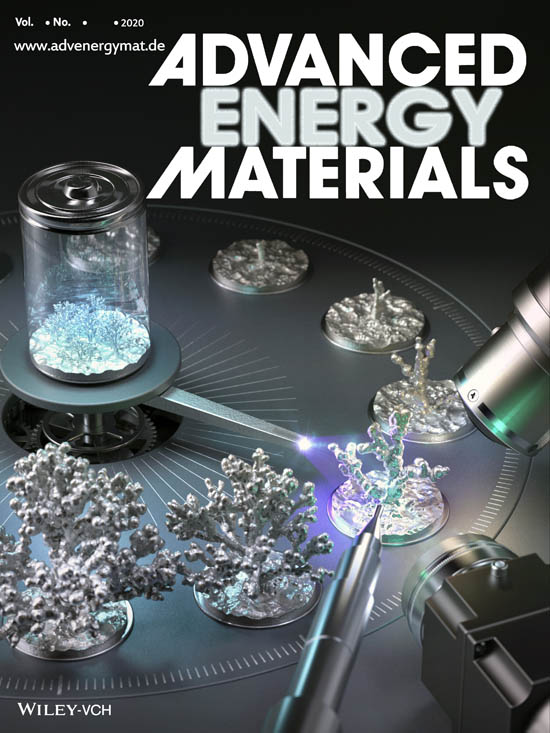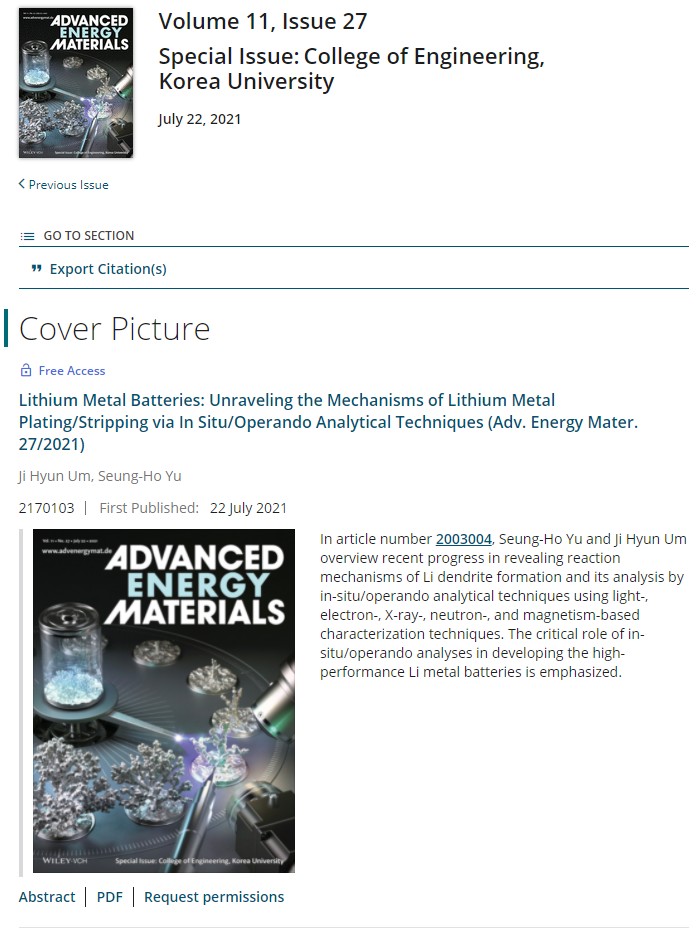 ADVANCED ENERGY MATERIALS _ Front Cover
Volume 11, Issue 27
Special Issue:College of Engineering, Korea University
July 22, 2021
Lithium Metal Batteries: Unraveling the Mechanisms of Lithium Metal Plating/Stripping via In Situ/Operando Analytical Techniques
(Adv. Energy Mater. 27/2021)
Ji Hyun Um, Seung-Ho Yu
2170103 First Published: 22 July 2021
https://onlinelibrary.wiley.com/toc/16146840/2021/11/27
Image created by Younghee Lee / CUBE3D Graphic.