PUBLISHING NEWS
The publisher selected our Cover Graphic.
Wiley_ADVANCED ENERGY MATERIALS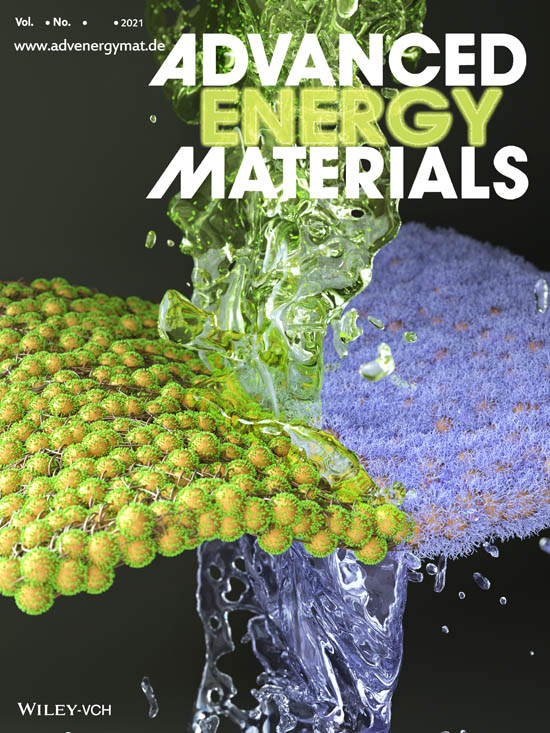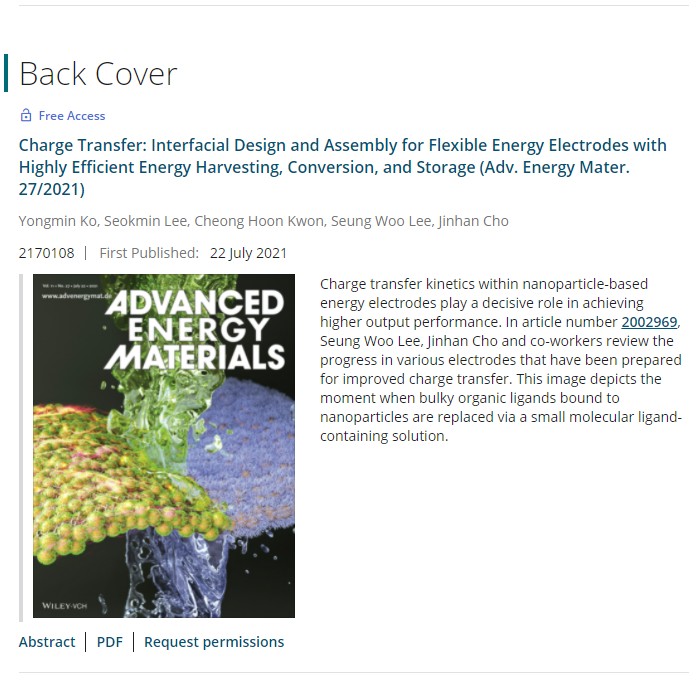 ADVANCED ENERGY MATERIALS _ Back Cover
Volume 11, Issue 27
Special Issue:College of Engineering, Korea University
July 22, 2021
Charge Transfer: Interfacial Design and Assembly for Flexible Energy Electrodes with
Highly Efficient Energy Harvesting, Conversion, and Storage.
(Adv. Energy Mater. 27/2021)
Yongmin Ko, Seokmin Lee, Cheong Hoon Kwon, Seung Woo Lee, Jinhan Cho
2170108 First Published: 22 July 2021
https://onlinelibrary.wiley.com/doi/10.1002/aenm.202170108
Image created by Younghee Lee / CUBE3D Graphic.