PUBLISHING NEWS
The publisher selected our Cover Graphic.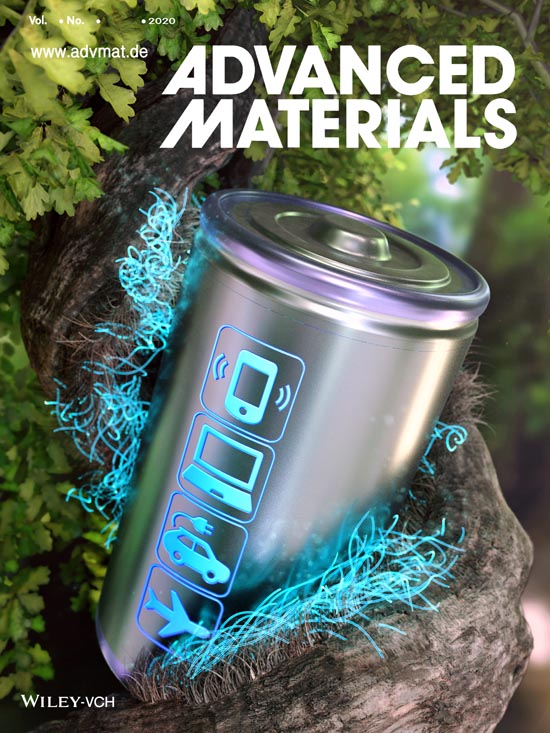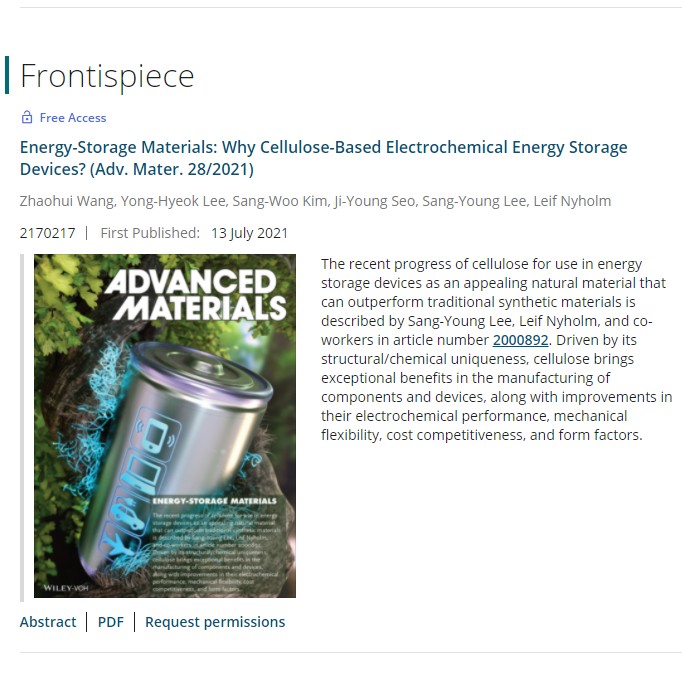 ADVANCED MATERIALS _ Frontispiece
Volume 33, Issue 28
Special Issue:Wood Nanomaterials and Nanotechnologies
July 15, 2021
Energy-Storage Materials: Why Cellulose-Based Electrochemical Energy Storage Devices?
(Adv. Mater. 28/2021)
Zhaohui Wang, Yong-Hyeok Lee, Sang-Woo Kim, Ji-Young Seo, Sang-Young Lee, Leif Nyholm
2170217 First Published: 13 July 2021

https://onlinelibrary.wiley.com/doi/10.1002/adma.202170217
Image created by Younghee Lee / CUBE3D Graphic.