PUBLISHING NEWS
The publisher selected our Cover Graphic.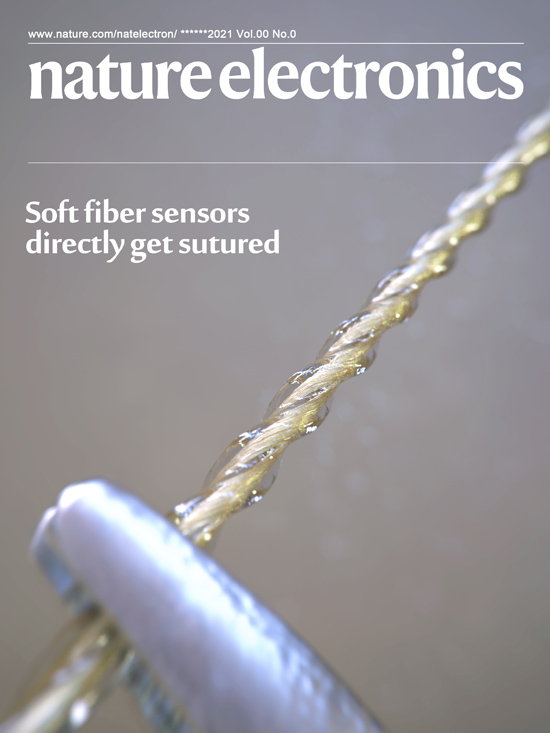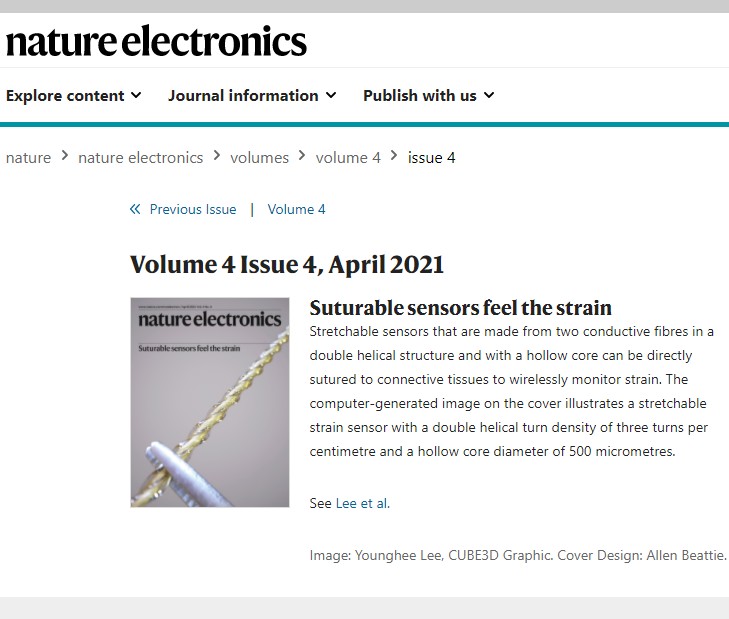 nature electronics _ Cover picture
Volume 4 Issue 4, April 2021
Suturable sensors feel the strain
A capacitive, fibre-like stretchable strain sensor, formed of two conductors in a double helical structure,
can be combined with an inductive coil to create a wireless strain-sensing system for biomedical applications.
https://www.nature.com/natelectron/volumes/4/issues/4
Image created by Younghee Lee / CUBE3D Graphic.