PUBLISHING NEWS
The publisher selected our Cover Graphic.
Wiley_ADVANCED FUNCTIONAL MATERIALS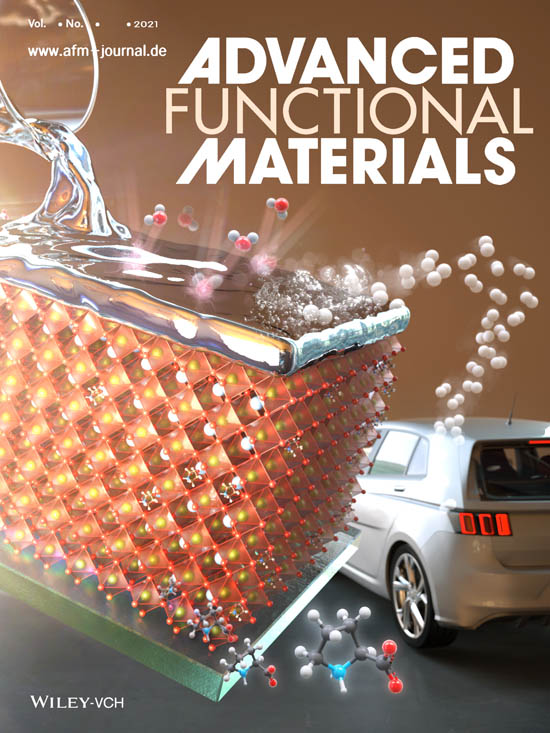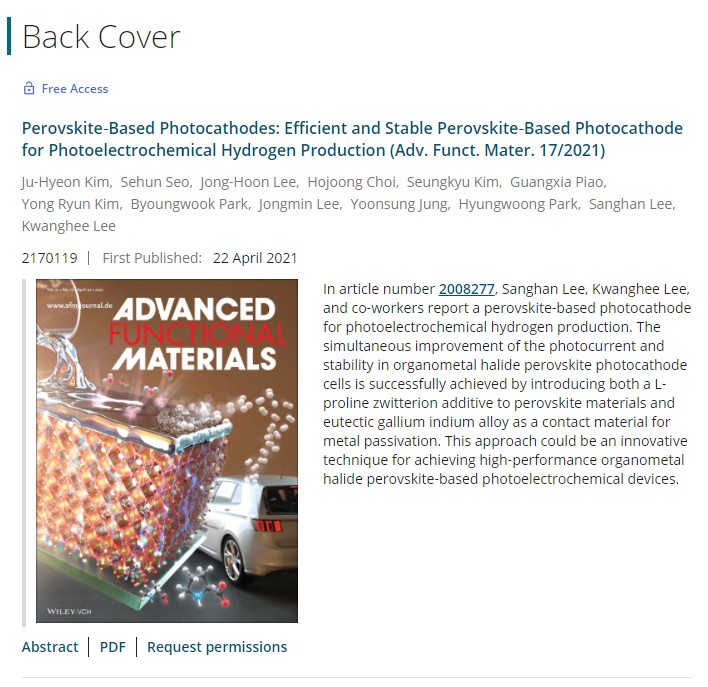 ADVANCED FUNCTIONAL MATERIALS _ Back Cover
Volume 31, Issue 17
April 22, 2021
Perovskite‐Based Photocathodes: Efficient and Stable Perovskite‐Based Photocathode for
Photoelectrochemical Hydrogen Production
(Adv. Funct. Mater. 17/2021)
Ju‐Hyeon Kim, Sehun Seo, Jong‐Hoon Lee, Hojoong Choi, Seungkyu Kim, Guangxia Piao, Yong Ryun Kim,
Byoungwook Park, Jongmin Lee, Yoonsung Jung, Hyungwoong Park, Sanghan Lee, Kwanghee Lee
2170119 / First Published: 22 April 2021
https://onlinelibrary.wiley.com/doi/10.1002/adfm.202170034

Image created by Younghee Lee / CUBE3D Graphic.