PUBLISHING NEWS
The publisher selected our Cover Graphic.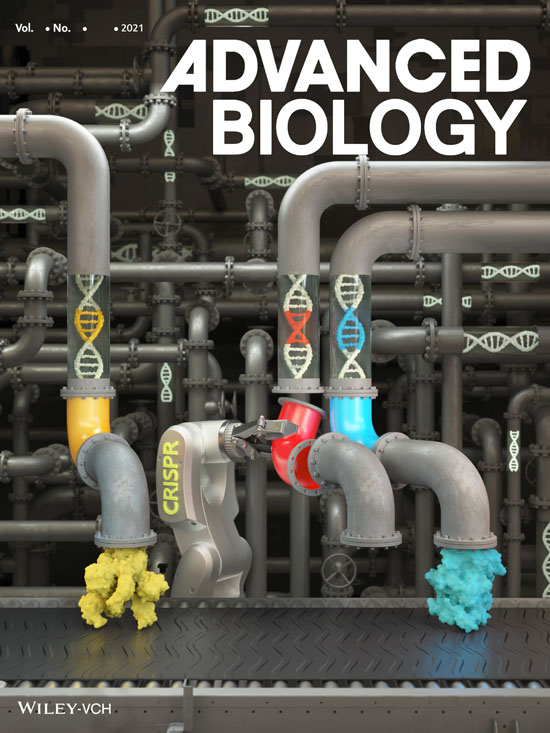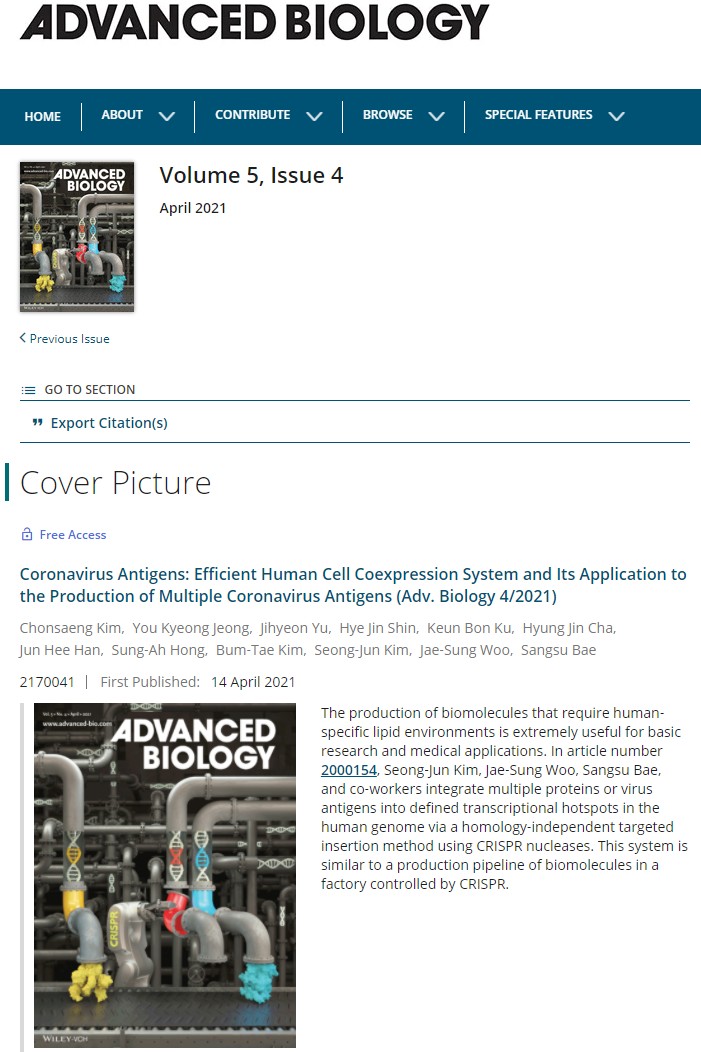 ADVANCED BIOLOGY _ Front Cover
Volume 5, Issue 4
April 2021
Coronavirus Antigens: Efficient Human Cell Coexpression System and Its Application to the Production of Multiple Coronavirus Antigens
(Adv. Biology 4/2021)
Chonsaeng Kim, You Kyeong Jeong, Jihyeon Yu, Hye Jin Shin, Keun Bon Ku, Hyung Jin Cha,
Jun Hee Han, Sung‐Ah Hong, Bum‐Tae Kim, Seong‐Jun Kim, Jae‐Sung Woo, Sangsu Bae
2170041 / First Published: 14 April 2021

https://onlinelibrary.wiley.com/toc/27010198/2021/5/4
Image created by Younghee Lee / CUBE3D Graphic.