PUBLISHING NEWS
The publisher selected our Cover Graphic.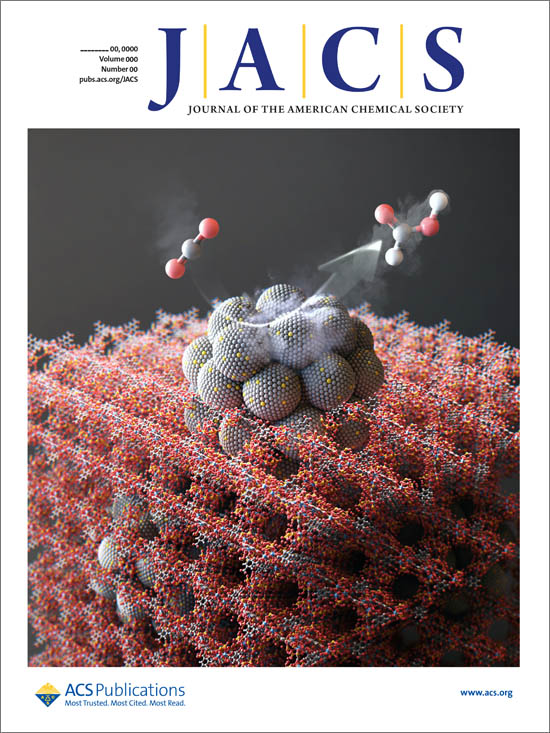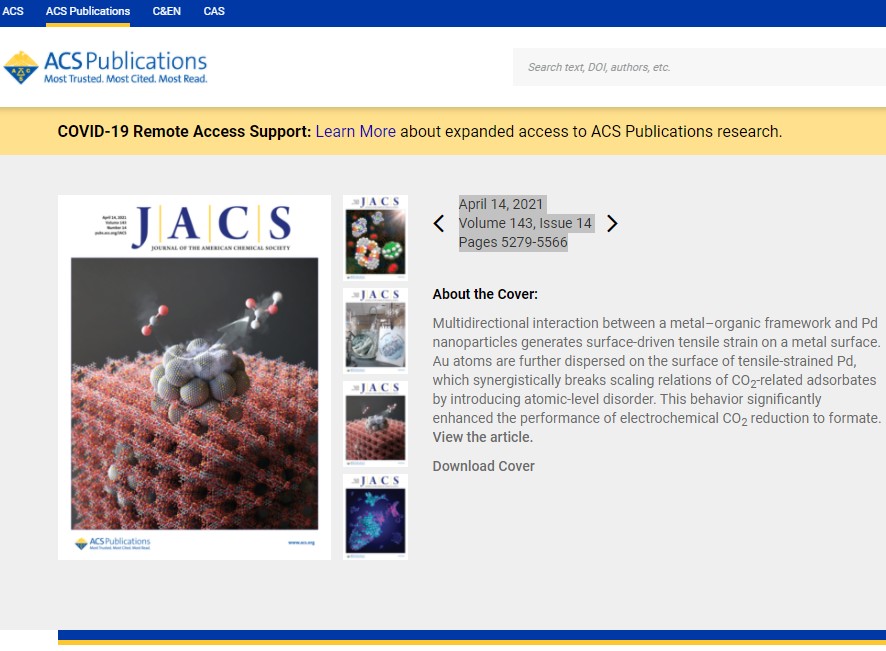 JACS_Cover Picture
April 14, 2021
Volume 143, Issue 14
Pages 5279-5566
Designing Atomically Dispersed Au on Tensile-Strained Pd for Efficient CO2 Electroreduction to Formate.
Jinsol Bok, Si Young Lee, Byoung-Hoon Lee, Cheonghee Kim, Dang Le Tri Nguyen, Ji Won Kim, Euiyeon Jung,
Chan Woo Lee, Yoon Jung, Hyeon Seok Lee, Jiheon Kim, Kangjae Lee, Wonjae Ko, Young Seong Kim,
Sung-Pyo Cho, Jong Suk Yoo*, Taeghwan Hyeon*, and Yun Jeong Hwang
https://pubs.acs.org/toc/jacsat/143/14
Image created by Younghee Lee / CUBE3D Graphic.