PUBLISHING NEWS
The publisher selected our Cover Graphic.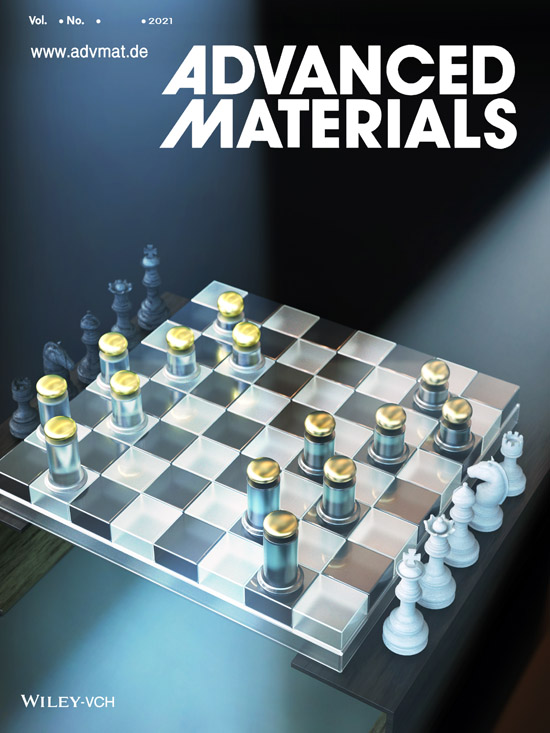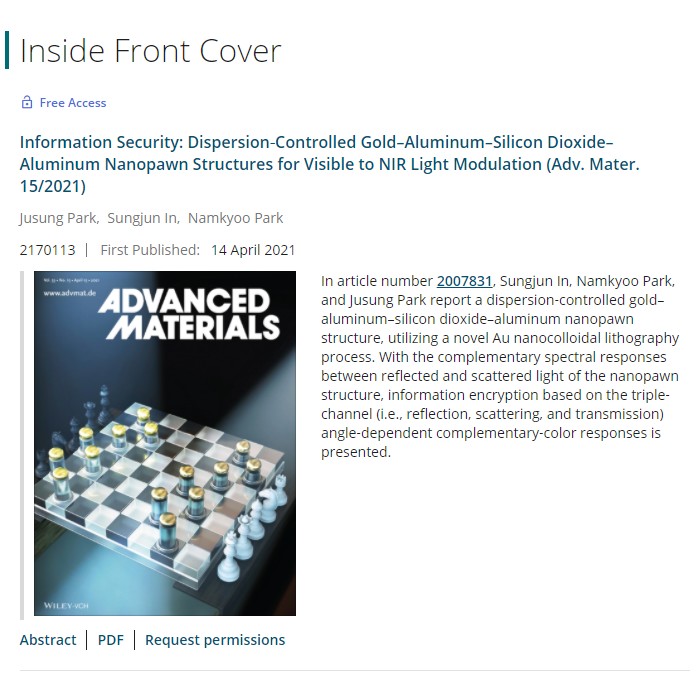 ADVANCED MATERIALS _ Inside Front Cover
Volume 33, Issue 15
April 15, 2021
Information Security: Dispersion‐Controlled Gold–Aluminum–Silicon Dioxide–Aluminum Nanopawn Structures for Visible to NIR Light Modulation
(Adv. Mater. 15/2021)
Jusung Park, Sungjun In, Namkyoo Park
2170113 First Published: 14 April 2021

https://onlinelibrary.wiley.com/doi/10.1002/adma.202170113
Image created by Younghee Lee / CUBE3D Graphic.