PUBLISHING NEWS
The publisher selected our Cover Graphic.
ACS_Applied Materials & Interfaces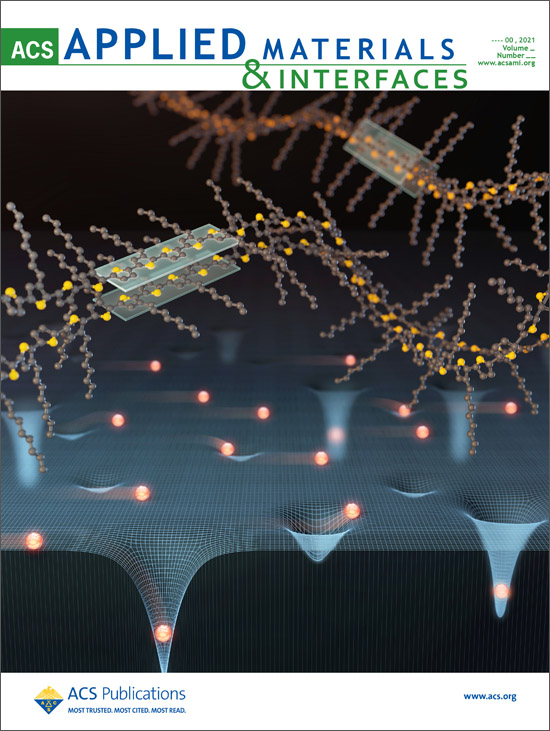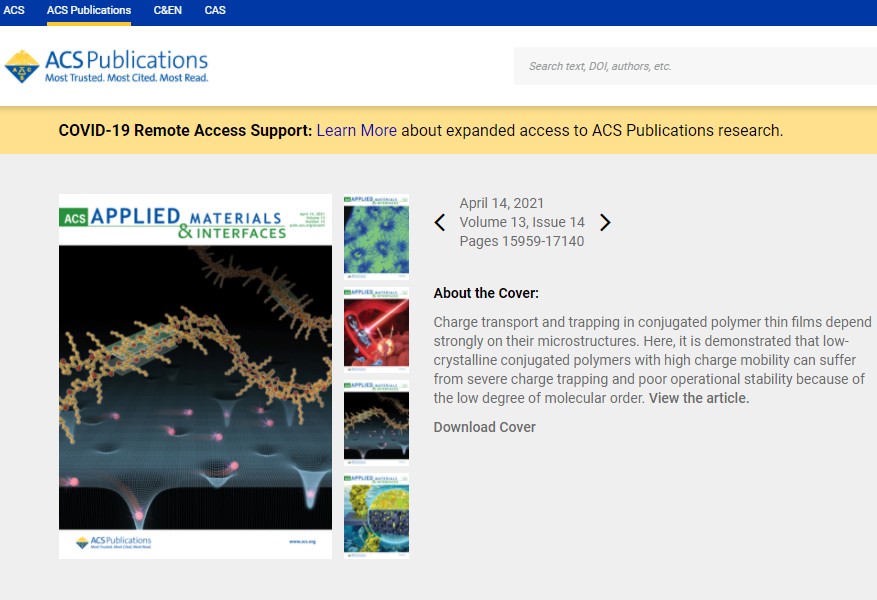 ACS Applied Materials & Interfaces_Cover Picture

April 14, 2021
Volume 13, Issue 14
Pages 15959-17140
Charge Trapping in a Low-Crystalline High-Mobility Conjugated Polymer and Its Effects on the Operational Stability of Organic Field-Effect Transistors.
Hansol Lee, Byungho Moon, Sung Yun Son, Taiho Park, Boseok Kang*, and Kilwon Cho
https://pubs.acs.org/toc/aamick/13/14
Image created by Younghee Lee / CUBE3D Graphic.