PUBLISHING NEWS
The publisher selected our Cover Graphic.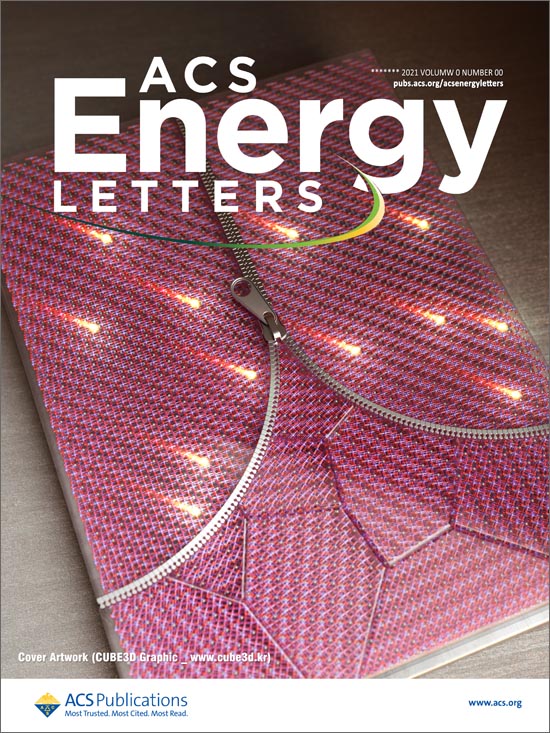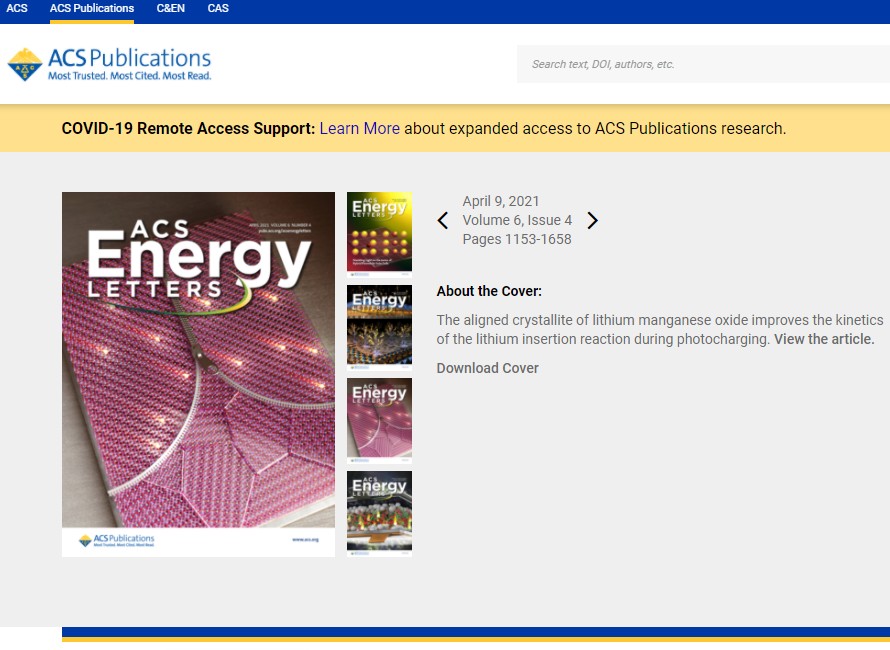 ACS_Energy Letters_Cover Picture
April 9, 2021
Volume 6, Issue 4
Pages 1153-1658
Electrochemically Induced Crystallite Alignment of Lithium Manganese Oxide to
Improve Lithium Insertion Kinetics for Dye-Sensitized Photorechargeable Batteries.
Myeong-Hee Lee, Byung-Man Kim, Yeongdae Lee, Hyun-Gyu Han, Minjae Cho, Tae-Hyuk Kwon*, and Hyun-Kon Song
https://pubs.acs.org/toc/aelccp/6/4


Image created by Younghee Lee / CUBE3D Graphic.