PUBLISHING NEWS
The publisher selected our Cover Graphic.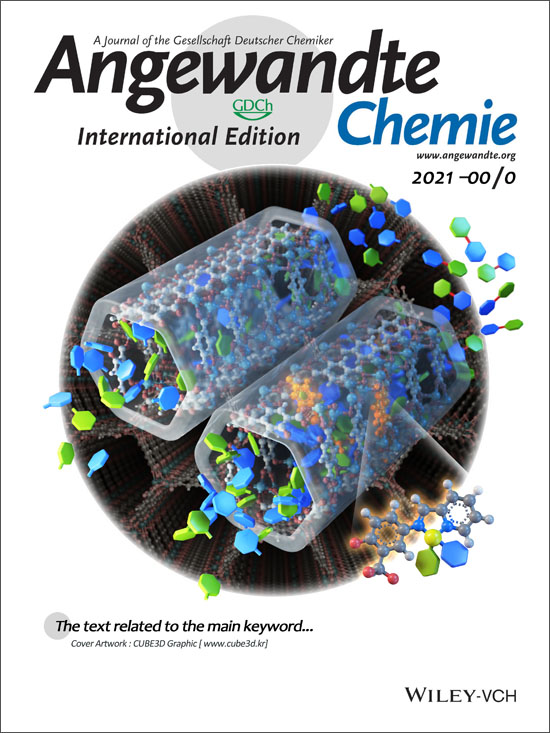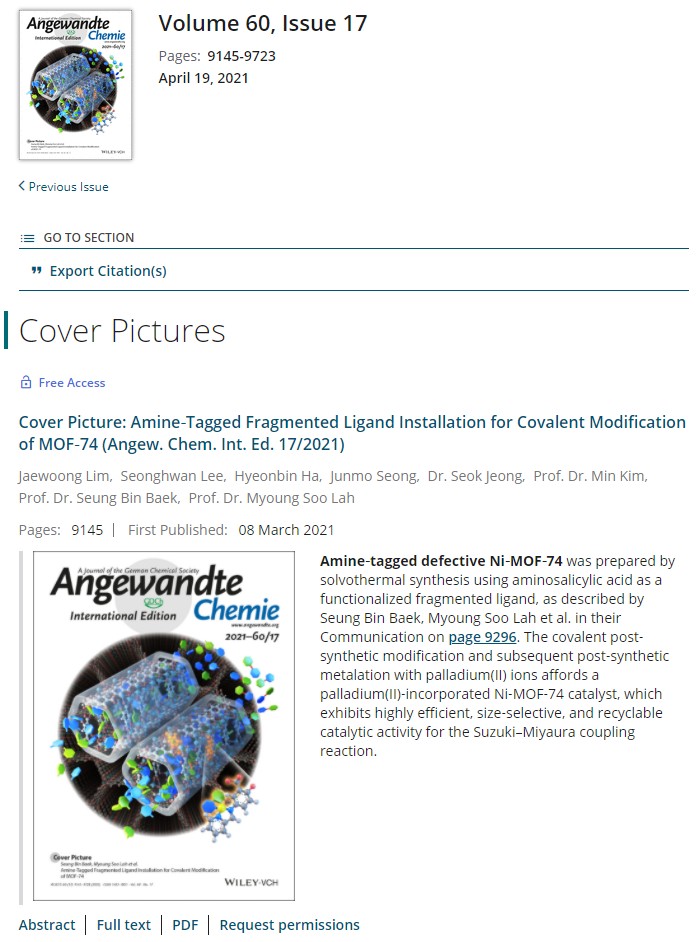 Angewandte Chemie_Front Cover

Volume 60, Issue 17
Pages: 9145-9723
April 19, 2021
Cover Picture: Amine‐Tagged Fragmented Ligand Installation for Covalent Modification of MOF‐74
(Angew. Chem. Int. Ed. 17/2021)
Jaewoong Lim, Seonghwan Lee, Hyeonbin Ha, Junmo Seong, Dr. Seok Jeong, Prof. Dr. Min Kim
Prof. Dr. Seung Bin Baek, Prof. Dr. Myoung Soo Lah
Pages: 9145 / First Published: 08 March 2021
https://onlinelibrary.wiley.com/toc/15213773/2021/60/17
Image created by Younghee Lee / CUBE3D Graphic.