PUBLISHING NEWS
The publisher selected our Cover Graphic.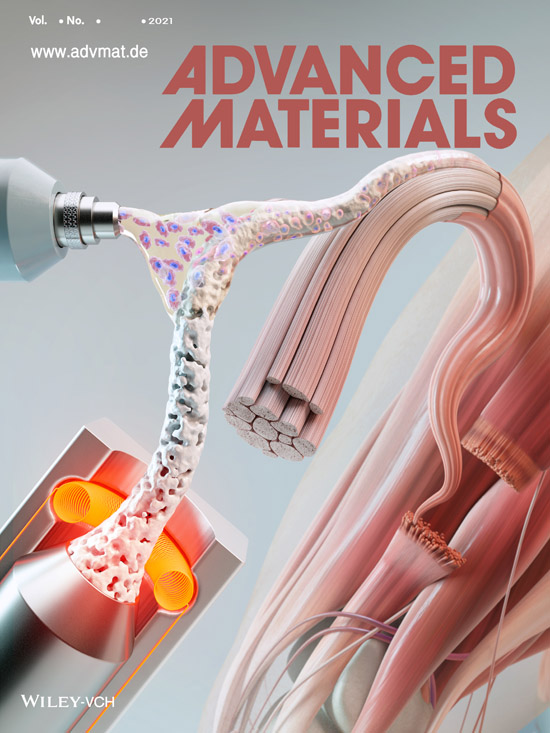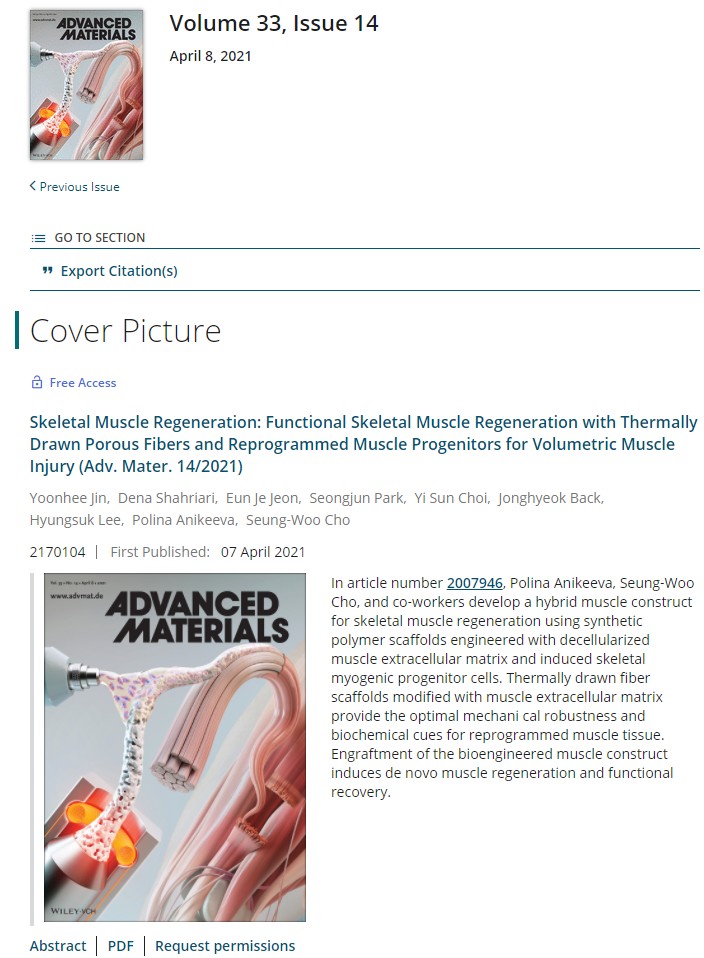 ADVANCED MATERIALS _ Front Cover
Volume 33, Issue 14
April 8, 2021
Skeletal Muscle Regeneration:
Functional Skeletal Muscle Regeneration with Thermally Drawn Porous Fibers and
Reprogrammed Muscle Progenitors for Volumetric Muscle Injury
(Adv. Mater. 14/2021)
Yoonhee Jin, Dena Shahriari, Eun Je Jeon, Seongjun Park, Yi Sun Choi, Jonghyeok Back, Hyungsuk Lee, Polina Anikeeva, Seung‐Woo Cho
2170104 First Published: 07 April 2021

https://onlinelibrary.wiley.com/toc/15214095/2021/33/14
Image created by Younghee Lee / CUBE3D Graphic.