PUBLISHING NEWS
The publisher selected our Cover Graphic.
RSC_Chemical Communications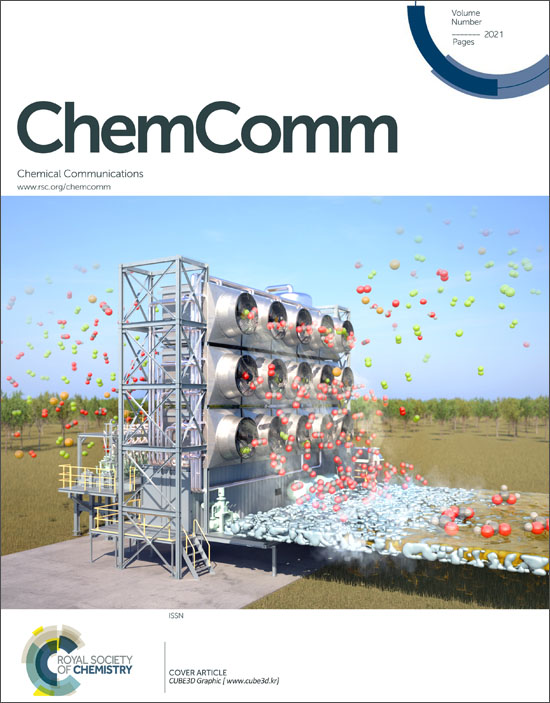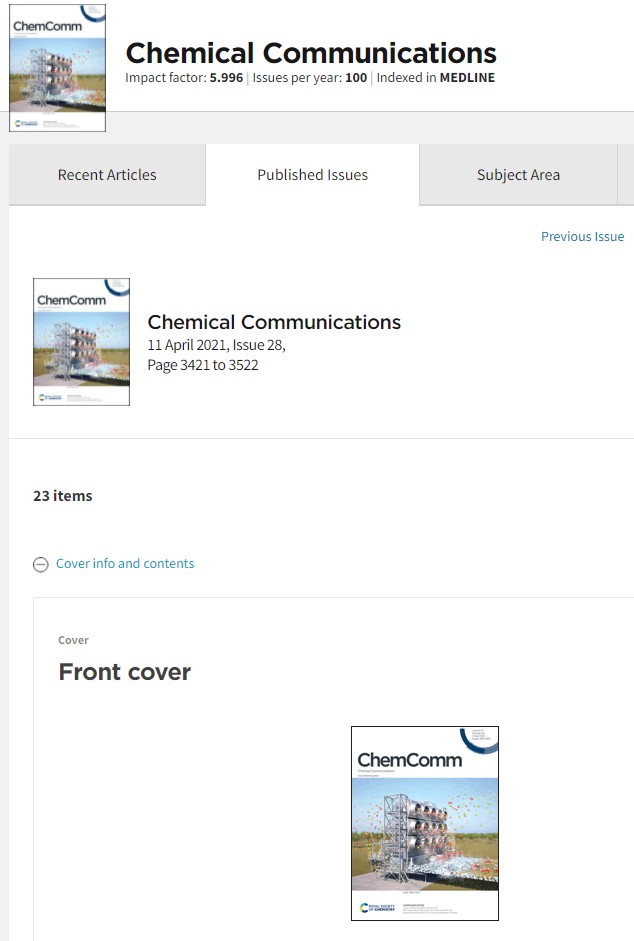 Chemical Communications _ Front Cover
11 April 2021, Issue 28,
Page 3421 to 3522
Self-supported mesoscopic tin oxide nanofilms for electrocatalytic reduction of carbon dioxide to formate.
Juwon Jeong, Jin Soo Kang, Heejong Shin, Soo Hong Lee, Junghwan Jang, Taeghwan Hyeon, Hyun S. Park and Yung-Eun Sung

https://pubs.rsc.org/en/journals/journalissues/cc#!issueid=cc057028&type=current&issnprint=1359-7345
Image created by Younghee Lee / CUBE3D Graphic.