PUBLISHING NEWS
The publisher selected our Cover Graphic.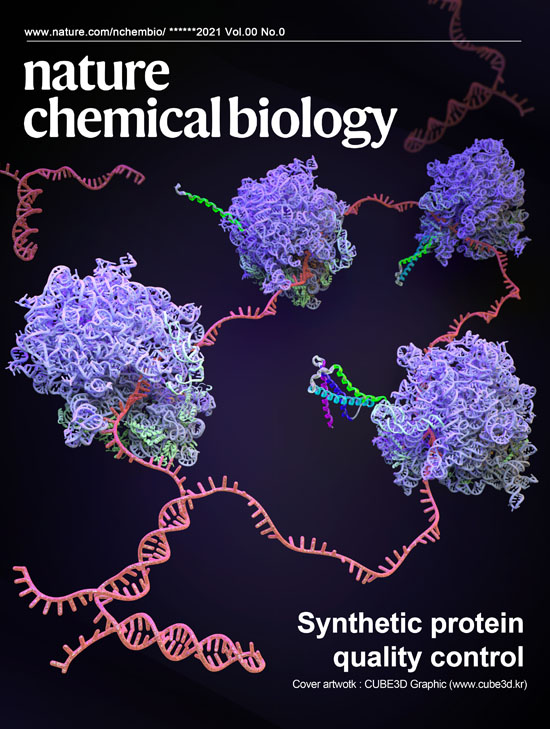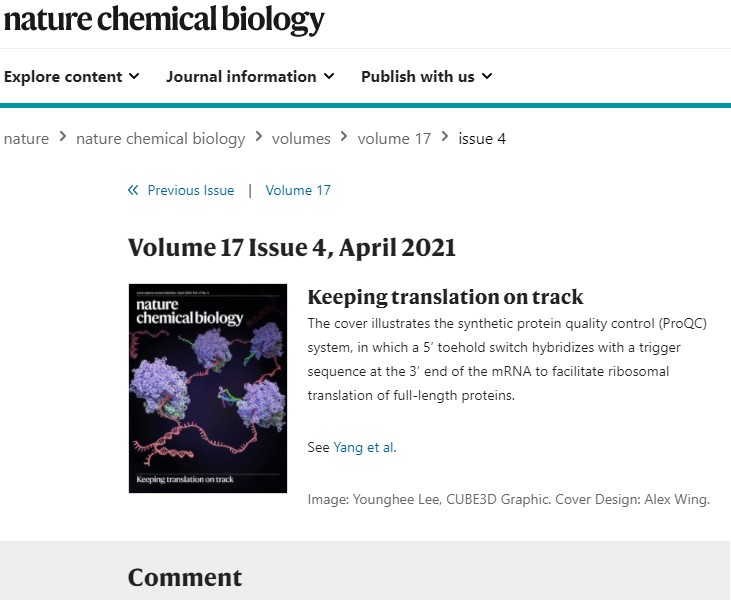 Nature chemical biology _ Cover picture
March 2021, Vol.4 No. 3
Volume 17 Issue 4, April 2021
Synthetic protein quality control to enhance full-length translation in bacteria.
Jina Yang, Yong Hee Han, Jongwon Im & Sang Woo Seo
https://www.nature.com/nchembio/volumes/17/issues/4
Image created by Younghee Lee / CUBE3D Graphic.