PUBLISHING NEWS
The publisher selected our Cover Graphic.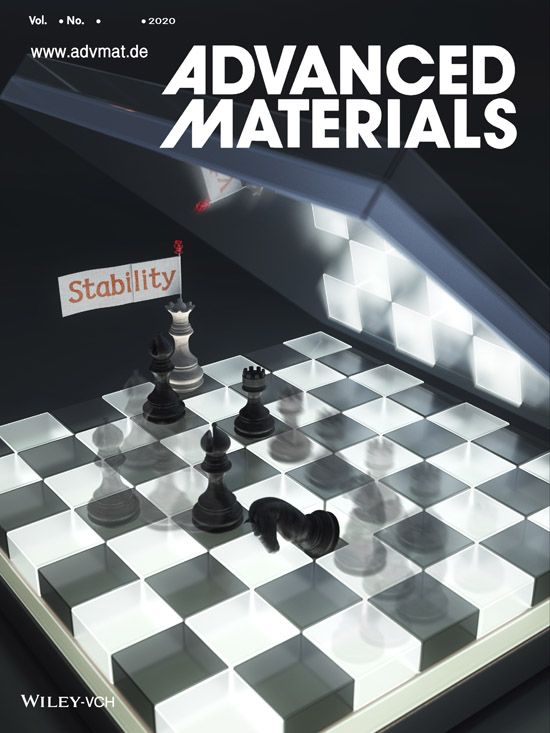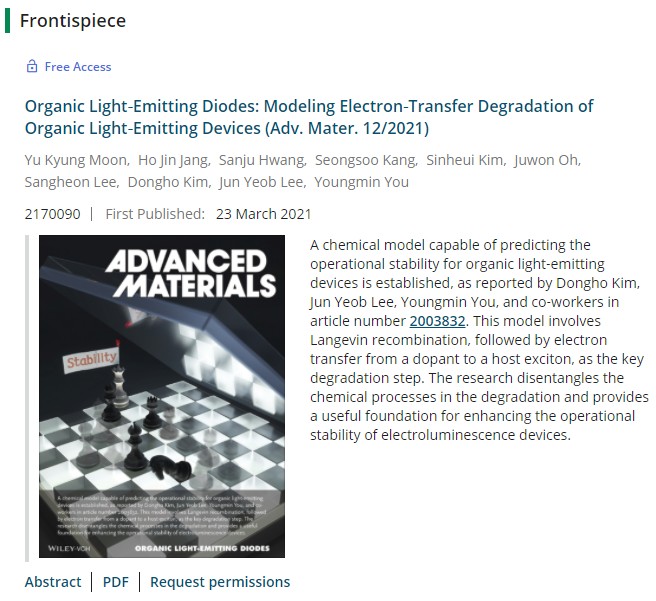 ADVANCED MATERIALS _ Frontispiece
Volume 33, Issue 12
March 25, 2021
Organic Light‐Emitting Diodes: Modeling Electron‐Transfer Degradation of Organic Light‐Emitting Devices
(Adv. Mater. 12/2021)
Yu Kyung Moon, Ho Jin Jang, Sanju Hwang, Seongsoo Kang, Sinheui Kim,
Juwon Oh, Sangheon Lee, Dongho Kim, Jun Yeob Lee, Youngmin You
2170090 / First Published: 23 March 2021

https://onlinelibrary.wiley.com/doi/10.1002/adma.202170090
Image created by Younghee Lee / CUBE3D Graphic.